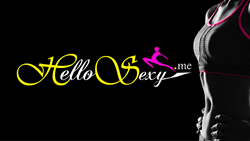 Feel good about yourself everyday!
Los Angeles, CA (PRWEB) May 28, 2014
HelloSexy.me is a new community of "everyday" people, whose goal is to provide informative articles, tips and product reviews on various health and fitness topics. Their mission is to give the best information and motivation to help improve lifestyle and strengthen body and soul.
It is a fact that everyone has busy schedules, however that shouldn't stop anyone from living a full and healthy life. On their site one will find tips on how to maximize daily routines and information on how to can improve ones self by just taking a few minutes of the day to care for your health and body.
They live by this phrase, "Feel good about yourself everyday! You are beautiful!"
In addition to cooking healthy meals, they also discuss the importance of adding vitamins and supplements to your diet. As well as, what types of vitamins should be considered when supplementing your nutrition and which supplements can help to lose weight and gain muscle.
When we asked them about the most effective exercise routine, Eve A. a writer at HelloSexy.me said, "I came across so many videos that promised results, but one thing they all lacked was energy and that extra motivation boost."
Like many of people, they have spent months looking for a fitness routine that was not only easy to follow but also effective. Eve added, "We don't need to spend countless hours at the gym to get a toned body."
Getting fit is a combination of exercise and proper nutrition, so the team at HelloSexy.me has scoured the web looking for the best combination of these, as well as being affordable.
There are many online programs, videos, online memberships, and other fitness experts that claim that they found the exercise formula on how to lose weight and get a killer body. Which one will actually work? "The one that can be part of your daily routine and that will keep us motivated...in other words, adding an exercise routine that is targeted to lose weight and build muscle and not take all day...most of all, one that can show results in a few weeks and keep you excited." Added Eve.
So, to get healthy, get in shape and to get fit, then check out their latest article and video product review. Getting in shape doesn't require spending hours working out nor spending a lot of money.
Subscribe to their monthly newsletter, and connect with them on their social media to stay up to date with health and nutrition news, nutritional recipes, tips and product reviews.