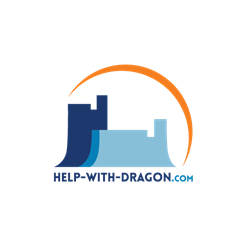 We have been providing dedicated assistance to medical providers for over 20 years, specifically focused on speech-to-text solutions.
Albuquerque, NM (PRWEB) September 24, 2013
Adapting Technologies announced today the establishment of their new Help-With-Dragon.com division. Help-With-Dragon.com will be focused on providing tailored support to medical practices with 24 physicians or less who want to purchase and successfully integrate Dragon® Medical Practice Edition 2 with their EHR system.
"We have been providing dedicated assistance to medical providers for over 20 years, specifically focused on speech-to-text solutions," said Kevin Davis, Adapting Technologies President. "The logical next step for us was to move our Dragon Medical Practice Edition resources into a specialized division that delivers personalized services tailored to physicians and the individual needs of each practice."
Services provided by Help-With-Dragon.com will include professional installation, customization of features to optimize functionality with the EHR, training sessions and ongoing technical support to cover any potential troubleshooting issues that may arise. In addition, expert technicians will be available to configure companion hardware and dictation devices to ensure complete and streamlined solutions.
Dragon Medical Practice Edition 2 is the newest speech recognition technology that is changing the way physicians create clinical documentation and practice medicine. The upgraded technology allows clinicians to dictate the specifics of a patient encounter with 99 percent accuracy using their own natural voice and regional pronunciation. With over 90 specialty and subspecialty vocabularies that include more than 30,000 medical terms, recognition speeds have also multiplied allowing clinicians to turn their speech-to-text three times faster than typing.
Time-saving features that eliminate error corrections and the need for redundant keystrokes and mouse clicks are allowing physicians to provide a higher and more focused level of care during each patient visit. The need for transcription services is also being redefined, saving medical practices hundreds of thousands of dollars annually in some cases.
The central component to successful integration of Dragon Medical voice recognition technology with the EHR is the presence of adequate technical support. There are thousands of features available to physicians on the upgraded Dragon Medical Practice Edition software. Help-With-Dragon.com can perform both a workflow analysis and training that pinpoint the features that are of the most value to each physician's practice. Demonstrations of Dragon Medical Practice Edition 2 can also be provided.
To learn more about Dragon Medical Practice Edition 2 and how Adapting Technologies can assist your transition to a speech-enabled EHR, visit http://www.help-with-dragon.com.
About Adapting Technologies:
Adapting Technologies is committed to helping medical providers across the country use speech-to-text solutions for documenting patient care. For more than 20 years, Adapting Technologies has been providing specialized services tailored to the individual needs of small and mid-size medical practices that want expert help with the installation, customization and training for speech recognition solutions that keep them in control of their workflow.