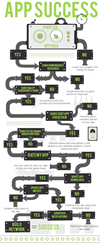 our aim is to continue to add the personal input to each app business to help create successful appreneurs
(PRWEB) January 09, 2014
AppsGeyser has been the number one Android app tool platform since its launch in 2011 when it began with a few simple app template formats. Since their launch there have been many changes along the way which have helped the platform change along with the technological needs of app makers from around the world.
The most major change that has occurred within the AppsGeyser network is the focus, not upon the app making stage, but upon the creation of app businesses and app success. AppsGeyser has continually listened to the app makers' suggestions and have looked in depth at the difficulties faced by app makers and in turn has evolved accordingly. Creating an Android app has been simplified so much so that app makers now have the time to focus upon advancing their Android app businesses and creating Android app success.
In 2014, AppsGeyser is looking to continue focusing upon Android app business success and is looking for app makers to send in their suggestions to the AppsGeyser team to help them aide the process. The input of those that use the product has proven to be the secret ingredient that has aided the success of the app making tool template platform, AppsGeyser. If you have any suggestions, why don't you go ahead and email: kim(at)appsgeyser(dot)com.
"I have made a number of Android apps using a varied range of app making platform, however, AppsGeyser has gone that step further by personally assisting me to pursue an Android app business career; without their support I would not have been able to give up my regular day job. In 2014 I am looking to create more apps to add to my already busy app empire", stated Ron Crurly, AppsGeyser app maker.
"We continually stress to our app makers that they are not just a number to us, but they are small seeds that we are looking to help grow and bloom in the Android app world", AppsGeyser Co-founder Vasily Salomatov, explained. "To create Android apps that are just going to sit in the market and not succeed is of no value to anyone; our aim is to continue to add the personal input to each app business to help create successful appreneurs."
About AppsGeyser
AppsGeyser, launched in February 2011, is now the biggest Free Android App Builder on the market. AppsGeyser's popularity has risen by enabling users to create apps with ease for Android devices from any web content in under five minutes. AppsGeyser has seen more than 691,000 apps created on its platform. There have been more than 524 million downloads of its apps.