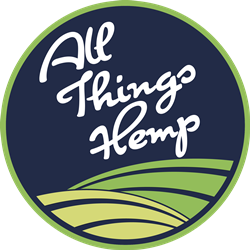 MISSOULA, Mont. (PRWEB) March 07, 2019
Hemp Industry Experts, Hidden Lake, Glacier CBD and Planet-3, join forces to launch a new podcast that's one of its kind. All Things Hemp was launched as another avenue to inform the public of important innovations, trends, regulations and must-have knowledge of the hemp industry. This show is geared toward farmers, consumers and professionals in the hemp space. For more information, please visit http://allthingshemp.co/.
All Things Hemp is designed to provide valuable insight into the ongoing happenings of the hemp industry and to give prospective professionals the essential tools and knowledge to confidently join and succeed in this market. Episodes cover a range of topics, including hemp seeds and genetics, farming tips and hemp based novelty items, along with insights from special guests like Cort Jensen, Chief Legal Counsel for the Montana Department of Agriculture, and Jeff Kostuik, Director of Operations at Hemp Genetics International.
All Things Hemp is a series of 30 minute audio episodes designed to educate and entertain their growing audience. To date, All Things Hemp has produced five episodes, with number six airing today, March 7, at noon MST. Today's show will feature Sarah Daron-Mathis, PhD, who has received a government grant to research the effects of hemp derived CBD on colon cancer.
To listen live to All Things Hemp, visit http://allthingshemp.co/. Listeners can also easily access the podcast via their favorite streaming platforms:

Apple Podcast,
Spotify,
Google Play,
Stitcher,
Spreaker
All Things Hemp airs every Monday and Thursday at noon MST. Listeners of the podcast can contact the hosts via email (info@allthingshemp.co) to provide feedback, ideas or ask questions.
All Things Hemp is sponsored by Hidden Lake and Planet-3. Hidden Lake uses sustainable and ethical practices to produce high quality, full spectrum hemp extract products and aims to bring transparency and legitimacy to the CBD industry. Planet-3 is a cannabis technology company that produces cultivation products from cannabis waste streams.