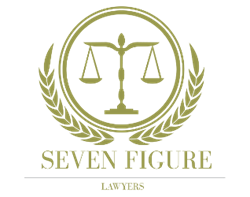 (PRWEB) December 11, 2013
Top Attorney Henry M. Lee has been awarded membership into Seven Figure Lawyers™. Seven Figure Lawyers™ is the definitive list of the legal industry's best attorneys. All attorneys on the list have won or settled a case for $1,000,000.00 or more.
Seven Figure Lawyers™ is excited to have such a great attorney join their List. A representative from the group said, "Henry M. Lee is one of the most skilled and experienced attorneys in the industry. We are proud to be able to call him a member."
For more information on Henry M. Lee you can visit his website at http://henryleelawcorp.com/
For more information on Seven Figure Lawyers™ you can go to http://sevenfigurelawyers.com
Bio: Henry M. Lee, principal of Henry M. Lee Law Corporation, has obtained multiple substantial recoveries for clients in jury trials, bench trials, and settlements involving wrongful termination, class actions, personal injury and business litigation. A graduate of The UCLA School of Law, Mr. Lee is also responsible for several significant appellate opinions creating new law, including a new exception to the one year statute of limitations in medical malpractice cases, and appellate ruling that the fees generated in wage and hour cases are the exclusive property of the attorneys who labored to earn them. Recent recoveries for clients include a $2.5 million products liability settlement, $2.1 wrongful termination judgment, $1.5 million wage and hour class action settlement, and $1.1 million disability discrimination judgment. Via personal attention to every client's unique situation, and aggressive litigation, Henry M. Lee's record of substantial recoveries is a reflection of his commitment to his clients and to providing the most zealous representation possible.