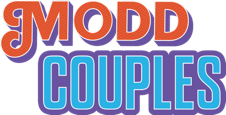 Modd Couples is really a comedy dressed up like a retro 70's game show but with a fresh twist...STRAIGHT vs. GAY, where all couples are equally hilarious!
(PRWEB) March 09, 2016
Here TV, America's premium LGBT television network, today announced the premiere of its first original game show, Modd Couples. The show, hosted by Emmy-nominee David Millbern and comedian Olivia Harewood, features two couples – one gay, one straight – battling in three rounds to win prizes. Six episodes are available on Here TV, including Here TV's Hulu and YouTube Premium channels.
For trailer, visit: https://www.youtube.com/watch?v=h5_Rjjt5Mb8
"Modd Couples is really a comedy dressed up like a retro 70's game show but with a fresh twist...STRAIGHT vs. GAY, where all couples are equally hilarious!" says host and producer David Millbern.
Modd Couples brings couples together to prove how well they know each other as they compete across three rounds with escalating challenges. The result: some of the most hilarious and unexpected antics on TV.
Couples Speak – One person from a couple is given a word or phrase and must get their partner to guess it by using their own unique references. However, the opposing couple has a chance to steal the point if they can guess it first.
That's Super Awkward – One person from each couple is pulled away to dance and drink. Their respective partners are then asked intimate, funny questions about their relationship, answering how they think their partner will answer. Reunited, the couples guess and reveal their answers.
The Lightning List ("Kiss Off") – Couples get intimate by kissing for 10 seconds. The couple with the hottest kiss will go first to guess the most popular answers to survey questions polled on Advocate.com.
"Here TV continues to push beyond traditional television boundaries and create authentic and entertaining programs. That's why we're so excited to present our first game show. Modd Couples is funny and unpredictable, with mainstream appeal because it really shows that, gay or straight, couples are very much the same," notes John Mongiardo, Here TV's Senior Vice President, Programming Operations.
Modd Couples was created by Paul Colichman, Millbern, and Terry Ray. Colichman and Stephen P. Jarchow are the Executive Producers. Mike Scantlan directs.
Screener links of Modd Couples available upon request.
Here TV airs on all major U.S. cable systems as a 24-hour subscription service. Here TV appears in 96 of the top 100 U.S. markets, including every top 10 market. To find out how to get Here TV, log on to http://www.heretv.com/order-now. Get exclusive Here TV updates on Facebook at http://www.Facebook.com/HereTelevision and on Twitter at @heretv.
About Here Media
Here Media Inc. produces and distributes LGBT niche content across all platforms worldwide, including television, VOD, broadband, online, print, and mobile.
Here Media owns and operates a variety of media assets, including:
Iconic brands including OUT, The Advocate, Here TV, and Gay.com.
Web properties including Gay.com, Advocate.com, Pride.com, Out.com, and OutTraveler.com.