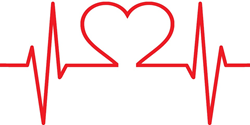 Dr. Towfigh notes, patients are recovering quicker than ever from hernia surgery, and experiencing minimal discomfort in the process.
Los Angeles, CA (PRWEB) April 20, 2016
According to an article published April 11th in the Kiambu County News, more than 50 hernia patients were able to receive repair surgeries, thanks to a surgery mission operated by local medical staff in collaboration with hernia surgeons from the U.S. and the U.K. A local doctor quoted in the article noted that the mission was successful, and it will help the patients served "rediscover a pain free life." According to hernia expert and surgeon Dr. Shirin Towfigh of the Beverly Hills Hernia Center, this is a reminder that, from North Hollywood to Nairobi, hernias are a common health concern that may not always receive the attention they deserve. Hernias not only impact countless men, women, and children, left untreated, they can lead to very serious problems such as strangulation or incarceration of the intestines, which require immediate surgery. Dr. Towfigh explains that, for many years, she has been meeting the needs of her hernia patients, while also empowering them to make lifestyle changes in order to reduce their risk of a hernia occurrence. What's more, she notes that her center makes use of some of the most technologically innovative devices in order to best support patients and treat their hernias. She also hopes that her work will not only help patients at her Los Angeles area offices, but to set an example that may lead to improved care throughout the nation and the world at large.
Dr. Towfigh notes a few of the innovations she has been utilizing throughout her medical career:

Laparoscopic surgery – Dr. Towfigh has been a pioneer of this minimally invasive technology which has been helping patients recover from hernia repair surgery faster than ever, she notes. As a teacher, Dr. Towfigh has trained a great many medical students and physicians throughout the Southern California area, helping to make laparoscopy the modern standard for a broad range of surgeries dealing with a host of conditions.
Da Vinci Robotic Assistance – Dr. Towfigh, who recently became one of the first surgeons certified to use this new technology, explains that, despite its name the system is by no means automated – it simply offers the surgeon a higher level of control over her surgical tools than was ever before possible. This allows a repair operation to be completed with far fewer movements than previously, which results in substantially less impact on the surgical site. Ultimately, Dr. Towfigh notes, patients are recovering quicker than ever from hernia surgery, and experiencing minimal discomfort in the process.
Dr. Towfigh is one of the nation's few surgeons specializing in abdominal wall surgery and is widely respected in the medical community for her ability to deal with hernias, their diagnosis, and repair. For more information about the work she performs at the Beverly Hills Hernia Center, about the leading medical developments she takes part in, or to schedule a consultation with her, interested readers may give her office a call at (310) 358-5020, or visit the practice online at http://www.BeverlyHillsHerniaCenter.com.