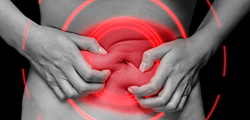 According to Dr. Towfigh, Hernia Talk is the nation's fastest growing Internet forum with a focus on hernias and hernia related complications.
Los Angeles, CA (PRWEB) February 22, 2016
According to an article published January 12th on Glamour, recent research indicates that, when individuals sought health information on the Internet in order to self-diagnose their conditions, the information was very accurate, and the medically trained researchers had difficulty finding incorrect information.
According to Los Angeles based hernia expert and surgeon Dr. Shirin Towfigh, because evidence shows that one in three American adults have sought information online in an effort to diagnose a health issue, this new research confirms the value of online discussion and information. The doctor explains that although the advice Internet message boards and websites offer should by no means be used as a substitute for a physical exam or professional diagnosis by one's own medical doctor, peer to peer exchange of medical information posted on a reputable website can not only offer a sense of comfort to those concerned about their symptoms, but it can help users understand when it is time to see their doctor.
Furthermore, as Dr. Towfigh explains, forums in which responses are provided by actual physicians and experts would significantly bolster the accuracy of the medical information discussed.
As a hernia specialist and highly renowned surgeon, Dr. Towfigh fully understands the symptoms and concerns patients face regarding hernias or abdominal discomfort. In order to create a safe space where hernia sufferers can ask questions and share their personal experiences on this personal topic, Dr. Towfigh and her colleagues have created a free public discussion forum called Hernia Talk (herniatalk.com). Dr. Towfigh highlights some of the forum's advantages:

Professional Accuracy – While the cited study highlights the accuracy of health information on the Internet, according to Dr. Towfigh, Hernia Talk sets itself apart in that it employs the expertise of real, accredited and practicing hernia surgeons across the United States. Consequently, users can expect a significantly higher degree of precision in the responses they'll receive on the forum compared to basic "health-oriented" websites. As an added benefit, the information will be significantly more personalized, and the experts involved may also be able to provide recommendations of hernia specialists and surgeons in a user's city or state. Again, as Dr. Towfigh notes, this information is in no way intended to replace an in-person diagnosis with one's personal doctor.
Large support network – According to Dr. Towfigh, Hernia Talk is the nation's fastest growing Internet forum with a focus on hernias and hernia related complications. Thus, as she explains, it is becoming the number one resource for patients to voice their concerns and experiences on this topic. Particularly in women, for whom hernias are frequently misdiagnosed, Dr. Towfigh notes that this forum is a groundbreaking new method of receiving support for what can be a very personal health concern.
Because hernias are often a misunderstood and frequently misdiagnosed medical condition, Dr. Towfigh notes that the intent of creating this Internet forum has been to help hernia patients understand the full range of treatment and therapy options available to them. Interested readers are encouraged to visit http://www.herniatalk.com.