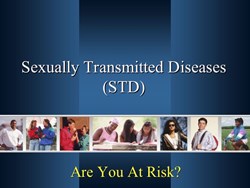 Talk about STDs
(PRWEB) February 15, 2014
Sometimes the most difficult topics for parents to discuss are the ones that can really change the course of a child's life. For parents who test positive for STDs and even those who do not; having the talk is equally difficult.
Very few people have the authority on this topic than Mr. Ivan, the founder of Hmeet.com. He recently spoke on the matter by commenting; "The issue of parents who test positive for STDs discussing the subject with their children and teenagers was a recent topic on our website. The response was overwhelming. Many parents avoid the issue because they fear that they will lose the respect of their children."
The Centers for Disease Control and Prevention (CDC) indicates that young people 15 to 25 years old account for about half the cases of sexually transmitted diseases in the United States. Therefore, this topic should be high-priority for all parents.
About Hmeet.com:
Hmeet.com has an active membership that is well over 790 000. Members enjoy anonymity and a secure herpes dating platform that costs nothing to join. Also, the registration process is simple and speedy. The website offers STD medical information and treatments, help and advice, live chat rooms, a STD live counselor, and much more.
Read the reviews of Hmeet to know more about this online dating agency. To join this site,please visit http://www.hmeet.com