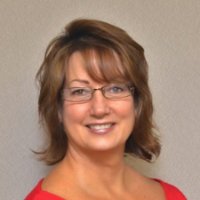 Julie's proven record of professional excellence, drive, and passion make her a welcome addition to the Hertz family.
Houston, TX (PRWEB) July 08, 2013
Hertz Furniture, the premier school and office furniture supplier, has announced a new representative for its Houston operation. Julie Wiles has been appointed client relationship manager for Southeast Texas, where Hertz Furniture has been servicing private, public and charter schools for many years. Ms.Wiles joins the sales team led by Daniel Goldfine, Vice President of Client Relationships for Texas.
With its Texas office expansion announced earlier this year, Hertz Furniture now has offices in Austin, Dallas, Houston and McAllen. The local presence testifies to the company's dedication to the Texas educational community and its commitment to meeting their unique needs and requirements.
Ms. Wiles' expertise in providing outstanding customer service and building long-lasting client relationships make her particularly qualified to join the Houston-based team. "Our strength in Texas is our ability to know our clients and build strong, lasting relationships with them," says Mr. Goldfine. "Julie experience, strengths and warm personality make her a great addition to the Hertz Texas team." Outside of work, Ms. Wiles enjoys public speaking and working with Habitat for Humanity.
Specializing in K-12 furniture, Hertz Furniture provides flexible and ergonomic furniture for classroom, science lab, library, stage and auditorium, cafeteria, and playground. Its premium furniture facilitates teaching and learning, while its competitive rates and financing options make it possible for all schools to be fully equipped inside and outside the classroom.
"We are thrilled to appoint Julie Wile as our new client relationship manager for Southeast Texas," says Hertz Furniture President Saul Wagner. "Her proven record of professional excellence, drive, and passion make her a welcome addition to the Hertz family."
About Hertz Furniture:
For over 45 years Hertz Furniture has supplied schools, religious institutions, businesses and government offices with top quality commercial furniture and superior customer service. Speedy Quotes, Quick Ship products, a wide selection of Eco-Friendly furniture, a free Project Planning and Design service and the best warranties in the industry are just a few of the ways that Hertz Furniture provides added value to its customers. For additional information on Hertz Furniture and its extensive line of products, please visit Hertz Furniture, speak to a furniture specialist at 888-802-6549, or send an email to jonathanyunger(at)hertzfurniture(dot)com.