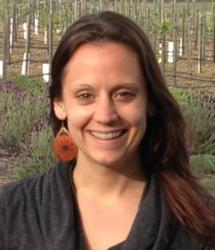 We are impressed by the caliber of the teachers nominated and the heartfelt appreciation expressed by their nominators.
Mahwah, NJ (PRWEB) July 01, 2013
Hertz Furniture, the premier school and office furniture supplier, has announced the winner of its recent Teacher Appreciation Contest - Trina Bower, a well-loved math teacher and technology integrator at Arrowhead High School in Hartland WI. Ms. Bower will receive a Nate Teacher's Station, manufactured by Academia Furniture Industries.
The Nate Teacher's Station is a newly introduced teacher's desk which includes an integrated podium and retractable return, both features that teachers like Ms. Bower can use to better engage with students.
Maddie Dallman, the high school senior who nominated Miss Bower, is also receiving a prize – an ergonomic Infuse chair, also made by Academia.
Speaking of the contest and her teaching philosophy, Ms. Bower said, "I am very honored at receiving this award. Every day is a new day, a new experience, and a new chance to learn something from my students. If I can make a difference to just one, I will be happy. I love my job, am honored to be an educator, and am privileged to work at such a great school with amazing co-workers and students. They fill my days at 'work' with passion, joy, and pride."
Ms. Bower is a St. Norbert College graduate and earned her Master's Degree in Educational Technology from Cardinal Stritch University. She's been at Arrowhead High school for the past 6 years, teaching math and as a technology integrator. Ms. Bower also finds time to advise the student senate and coach the JV Girls Soccer team.
The contest is one of many Hertz Furniture promotions which put educators and schools in the spotlight and which shine a light on the oftentimes unsung heroes of the educational system. Hertz Furniture's affordable prices make it easier for schools to be fully equipped both inside and outside the classroom. In addition to traditional and flexible classroom furniture, the School Furniture Experts provide equipment for the cafeteria, science lab, playground, auditorium, office, and conference room. A full inventory of the company's Pre-K through Grade 12 furniture can be viewed on its website.
"Congratulations to Ms. Bower on winning our Teacher Appreciation Contest," says Hertz Furniture President Saul Wagner. "We were thrilled by the number of contest entries, but even more impressed by the caliber of the teachers nominated and the heartfelt appreciation expressed by their nominators. I personally look forward to running our next promotion and learning more about the dedicated educators across our nation."
About Hertz Furniture:
For over 45 years Hertz Furniture has supplied schools, religious institutions, businesses and government offices with top quality commercial furniture and superior customer service. Speedy Quotes, Quick Ship products, a wide selection of Eco-Friendly furniture, a free Project Planning and Design service and the best warranties in the industry are just a few of the ways that Hertz Furniture provides added value to its customers. For additional information on Hertz Furniture and its extensive line of products, please visit Hertz Furniture, speak to a furniture specialist at 888-802-6549, or send an email to jonathanyunger(at)hertzfurniture(dot)com.