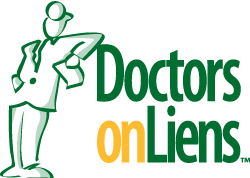 The combined experience of these doctors (at Elkhiar Chiropractic) can treat any injury with the utmost of precision and care.
Hesperia, CA (PRWEB) March 31, 2016
Doctors on Liens prides itself on offering a network of over 150 highly skilled doctors who can provide the best specialized care after an injury and, to that end, Doctors on Liens is proud to welcome the newest addition to their personal injury and workers compensation community, Elkhiar Chiropractic in Hesperia, California.
Providing a wide range of doctors and treatments, this cutting edge facility offers the highest caliber of care to remedy an injured patient quickly and with the utmost skill. Elkhiar Chiropractic's brilliant staff provides chiropractic care and orthopedic and pain management consultations, and best of all, all are available on a lien basis.
Dr. Elmostafa Elkhiar, DC graduated from the revered Southern California University of Health Sciences and has over fifteen years of chiropractic experience. Dr. Elkhiar also speaks Spanish, Arabic, and French, to better accommodate his patients and specializes in customized treatment for personal injury patients. This combination of compassion and expertise makes him highly sought after in the Hesperia area.
Dr. Raj Ahluwalia, MD, a board certified orthopedic surgeon, received his Master's Degree from Boston University's Medical Center, was a research fellow for UCLA's department of Orthopedic Surgery, and completed his residency in Orthopedic Surgery and Orthopedic Fellowship in Sports Medicine at the esteemed Harvard University. Dr. Ahluwalia's extensive background allows him to perform surgeries of an unsurpassed quality.
Says Doctors on Liens president, Samantha Parker, "It's rare to find a medical group that offers so many specialties, but to find a facility such as Elkhiar Chiropractic that offers these specialties at such a high standard is even rarer. The combined experience of these doctors can treat any injury with the utmost of precision and care. Personal injury attorneys we work with are loving the detailed medical reports that include the expert opinions of these highly regarded doctors."
Doctors on Liens is an innovator in the medical lien specialty referral industry and has forged close relationships with both legal firms and medical practices over the past 20 years. Doctors on Liens features medical specialties including board certified orthopedic surgeons, neurologists, general practitioners, psychologists, and chiropractors. Each medical office is independently owned and operated and all appointments can be conveniently scheduled directly with the facility.
Doctors on Liens lists medical professionals who offer medical services on a lien basis throughout California and Nevada.