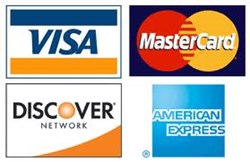 Your processors sales rep may not be telling you the whole story regarding what services will cost you...
Phoenix, AZ (PRWEB) September 04, 2013
Seeking to reduce the unnecessary expenses, and bad feelings, caused by unexpected fees, RateCreditCardProcessing.com has released a list of the most common hidden fees reported by consumers in 2013 charged by payment processors. In addition the company has released advice on how to avoid incurring unnecessary fees, to learn more visit: http://www.ratecreditcardprocessing.com.
"Nobody likes to get charges they didn't expect," said Greg Wong founder of RateCreditCardProcessing.com.
Wong explained that hidden charges in the payment industry usually amount to unexpected merchant account fees, charges a customer may not have been informed of properly at the time of signing with their chosen company.
According to the site, the most commonly charged fees that were unexpected are:

Over-limit fees
Security fees
Audit fees
File fees
"The best defense against these 'hidden' costs is to be sure to read the contract thoroughly before signing," Wong said. "A processor's sales rep may become overly excited, be forgetful, or in some cases may be poorly trained or incompetent. The responsibility remains on our shoulders as business owners to ensure we understand fully the obligations we commit to, unless lied to."
To learn more about alleged hidden fees being reported by customers and to find out which processing companies users have deemed the best of 2013, please visit http://www.ratecreditcardprocessing.com.
About RateCreditCardProcessing.com
Ratecreditcardprocessing.com believes that accurate research is the best way for businesses to choose a credit card processing company, and proper research begins with what actual customers are saying.
That's why all of the company's reviews are submitted by visitors and are ordered solely by customer rating, to see the consumer research and compare credit card processing services, visit: http://www.ratecreditcardprocessing.com