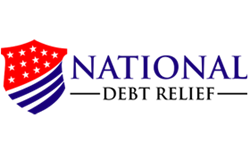 There are also card lenders that offers reimbursements for lost luggage
Los Angeles-Long Beach, CA (PRWEB) August 23, 2015
National Debt Relief recently shared some credit card features that consumers might not know about. The article titled "7 Credit Card Features You Probably Never Heard That Could Help You Big Time" explains some of these benefits because not all card holders read their lender's terms and conditions for the card and might not know they qualify for great benefits from using the card.
There are a lot of criteria people use to choose the best credit card for them. There are those that base that decision on who has the lowest APR and others look at how easy it is to communicate their needs and requests with the lender. There are consumers who base it on rewards because if they are going to charge stuff on their credit cards why not get something in return whether it's cash back, points or travel miles.
The article shares that one of these hidden benefits that consumers might not know about is having an extension on warranty. When buying gadgets or home appliances using the card, the manufacturer or shop usually gives out a few months as warranty to cover the item and offer extended warranty for a price not knowing that their card lender offers warranty for the purchase.
Some card lenders will offer an extended warranty often matching the length of warranty the shop or manufacturer gives out. This means that if the original warranty was only for a year, the card lender automatically renews that warranty period for another year after the one from the manufacturer ends.
There are also some card lenders that offers price protection for their customers. The article explains that if the item bought with the card suddenly goes on sale, the consumer is reimbursed the difference. There are also card lenders that offers reimbursements for lost luggage for trips but of course the ticket must have been bought using the credit card.
To read the full article, click this link: https://www.nationaldebtrelief.com/7-credit-card-features-you-probably-never-heard-that-could-help-you-big-time/