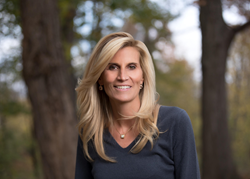 Today, there is a misconception that we don't even exist as an industry, but the reality is our knowledge and services are needed now more than ever.
NEW YORK (PRWEB) February 07, 2019
Technology has made booking airline flights and hotels so easy that the idea of contacting a travel advisor to make these arrangements is not always top of mind. But what if you planned a vacation to Italy and wanted to customize the trip entirely to your interests? From hotel and cuisine to hiking and nightlife, the need for insight and advice from experienced people who know the country, the culture, and the people suddenly becomes a bit more viable. Enter the "travel advisor." Oddly enough, the same technology that nearly made travel advisors an extinct species has also become the same reason why enlisting their services for today's "customized-just-for-me" traveler has become necessary, and just plain smart. Kimberly Wilson Wetty, Co-Owner & Co-President of Valerie Wilson Travel recently went One-On-One with ExpertFlye r to explain why working with a travel advisor can save money while creating a truly customized travel experience.
Valerie Wilson Travel is a second-generation family business that was started in 1981. Now, 38 years later, Wilson Wetty, along with her mother and sister, co-own the business, which has since expanded to locations across the country, including its headquarters in Manhattan. "We've been around long enough to remember a time when all travel arrangements went through an agent or advisor," Wilson Wetty explains. "Today, there is a misconception that we don't even exist as an industry, but the reality is our knowledge and services are needed now more than ever."
Knowledge and expertise do not just apply to finding local hot spots, trendy restaurants, and unique adventures. Travel advisors can help clients navigate through a host of travel issues, including cancelled flights and travel delays. A single phone call to a trusted travel advisor can help turn a potential travel disaster into a minor inconvenience. ExpertFlyer recently published The Traveler's Backup Plan: A Guidebook for Navigating Through the Anxiety of Delayed and Cancelled Airline Flights, which delves into how to handle this common stressor while traveling.
While advancements in technology initially seemed to threaten travel advisors' existence, it has helped re-fuel this service industry. "People want information immediately and technology has allowed them to obtain it without any assistance," Wilson Wetty said. "Travel advisors are embracing the technology, including artificial intelligence (AI), and combining it with real-world knowledge and experience to give travelers a formula for creating their ideal vacation. Travel advisors offer a great value proposition and travelers are rediscovering that value."
"For anyone looking to coordinate a customized travel adventure that caters to their specific interests, a travel advisor is an inside resource with experience who can be worth their weight in gold," explains Chris Lopinto, president of ExertFlyer.com. "They can be a lifeline when things don't go according to plan, such as weather delays and cancellations at the airport. Working with an advisor often results in cost-savings and upgrades otherwise not possible on your own."
To learn more about Valerie Wilson Travel and the benefits of hiring a travel advisor, listen to the podcast with Kimberly Wilson Wetty at ExpertFlyer's blog.
About Valerie Wilson Travel
Valerie Wilson Travel headquartered in New York, NY, was founded by Valerie Ann Wilson, Chairman and Chief Executive Officer, in 1981. Today, she manages with her two daughters, Co-Presidents and Co-Owners Jennifer Wilson-Buttigieg and Kimberly Wilson Wetty. VWT is an award-winning travel management company that has grown as an industry leader with offices throughout the United States. VWT successfully provides clients with expert knowledge and delivers unparalleled and personalized service to their business, leisure and meeting & incentive clients. VWT's vision is to build relationships and maximize their influence, reputation, and commitment to service excellence and innovation to deliver The Power of Access® to clients. All VWT locations are proud members of Virtuoso® - the travel industry's leading luxury network. The agency has been consistently named on the annual Travel Weekly "Power List" as well as Travel + Leisure's "A-List" and is a globally recognized brand.
About ExpertFlyer.com
Each month, ExpertFlyer's One-on-One blog goes face-to-face with the travel industry's leading decision makers to discuss and address topics relevant to many of today's business and frequent travelers.
ExpertFlyer.com was conceived and created by an eclectic team consisting of a veteran elite tier frequent flyer, an airline captain and corporate travel manager, and information technology professionals to deliver a 24/7 real time powerful air travel information service. The company provides its subscribers and corporate travel managers alike with a complete, concise and efficient way to access the ever-changing details of worldwide air travel information. For more information, please visit expertflyer.com.
Stuck in the middle seat again? Download the free Seat Alerts app from ExpertFlyer and get the window or aisle seat without hassle or frustration.
# # #