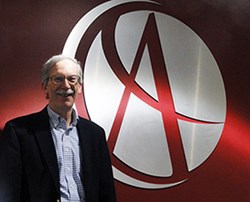 Current CCA students appear to be genuinely challenged by, and highly appreciative of, the intellectual growth opportunities they are receiving.
Denver, CO (PRWEB) October 17, 2013
Community College of Aurora received accreditation from the Higher Learning Commission that will last through the next decade, pushing the next full approval process to 2022-2023.
In giving the official OK to the college's application on Sept. 25, CCA, one of the Community Colleges in Colorado, received the highest ratings in all but two of the areas examined by the HLC.
"I think it really shows students that the institution they're attending is high quality all across the board – in instruction, in the kinds of student services they get. The HLC looks at everything in an incredibly rigorous review process," said Chris Ward, the college's executive director of grants and planning and a member of CCA's three-person HLC executive team.
The in-house process first started in the spring of 2011 with a series of committees that compiled information on how CCA was meeting pre-established criteria. The reports were filed about a year later and the process of putting together a self-study began in earnest. A three-person HLC executive team including Ward, Social Sciences chair Geoff Hunt and former Performing Arts and Humanities chair Ruthanne Orihuela shepherded the final documents through Cabinet and into a finished form.
It was the third time CCA has received a 10-year accreditation, following similar processes in 1993 and 2003.
The core areas addressed in the self-study include: mission, integrity, quality, resources and support tied to teaching and learning; and resources, planning and institutional effectiveness.
CCA received particularly high marks in terms of its integrity in the HLC's report, a document that also stated in regards to institutional effectiveness that, "CCA has a celebrated collaborative spirit for excellence – one that is demonstrated throughout the institution and embedded in the fabric of its practices."
The quality of the teaching and learning experience also was lauded by the HLC.
"The institution has developed appropriate degree programs, with the curriculum often developed collaboratively with other institutions within the Colorado Community College System. More recent development of 14 transfer programs called Degrees with Designation has expanded the collaboration to include four-year state universities. Six lifelong learning outcomes have been developed and are now an integral part of the CCA educational experience.
"Certain programs, such as theatre and film, have particularly distinguished themselves as excellent 'marquee' programs, attracting additional students and outside funding. … Perhaps most importantly, current CCA students appear to be genuinely challenged by, and highly appreciative of, the intellectual growth opportunities they are receiving."
CCA has a unique place among Colorado community colleges and has stood as a national model in concurrent enrollment. It recently received approval to its request to add five more high schools offering 50 percent or more of courses needed for a certificate or degree. That raises the total of 'locations' to nine in Aurora and Cherry Creek school districts and includes Aurora Central, William Smith, Rangeview, Overland, Cherokee Trail, Smoky Hill, Hinkley, Gateway, and Vista Peak.
The college holds classes at over 20 high schools in total. A change in student body request – also approved -- was necessary due to the influx of younger students.
Overall, the peer-driven report has helped the college take a hard look at itself and plot its course moving forward. Assessment of student learning and strategic planning currently are ongoing focuses of the current administration based on HLC recommendations.
"I think it's already shaping what we do in the future," Ward said.
###
About CCA
Community College of Aurora has campuses at CentreTech and Lowry in the greater Denver area. Equipped with the latest technologies, CCA allows students to study new and traditional programs, while also offering Colorado online courses and degrees. CCA's service community spans 325,000 people in a 350-square-mile area and CCA's student population reflects that diversity. The college provides lifelong educational opportunities, prepares the current and future workforce, and promotes excellence in teaching, learning and service.