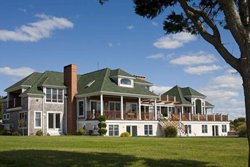 Our website is now one of the only sources in the USA that provides private listings of luxurious homes that do not require any form of public financing to purchase
Little Compton, RI (PRWEB) June 28, 2015
Credit and other financial ratings remain some of the calculations that banks and lenders use to finance homes on behalf of U.S. buyers. The Luxury Estate Finder company is now providing a way for consumers to buy high end real estate in Rhode Island through its new web listings at http://luxuryestatefinder.com.
Little Compton and other parts of the state of RI are now included in the areas where the listed homes are located. Because no banks or lenders are being used to finance the homes to buyers, more people could qualify through special financing with the owners of each home after a short application process is completed.
"Our website is now one of the only sources in the USA that provides private listings of luxurious homes that do not require any form of public financing to purchase," said a rep at the LuxuryEstateFinder.com website.
The Rhode Island homes for sale that are now listed for buyers includes mansions on the coast and in other parts of the state. One way that applications are being expedited for each property is through the new web system that has been installed to rapidly process consumer requests for information.
"Our website removes the blockades that some people experience when trying to buy through a private lender or realtor," said the rep.
The Luxury Estate Finder company is now adding properties in multiple states in the U.S. every week online. Interested men and women who are considering buying homes starting at one-million dollars or more are encouraged to browse the updated listings for accurate information.
About LuxuryEstateFinder.com
The LuxuryEstateFinder.com website is now listing executive properties in multiple states in the U.S. on its real estate website for consumers. The company specializes in locating million-dollar properties for sale. The LuxuryEstateFinder.com company uses alternative approaches to financing the purchase of all high end homes listed on its website.