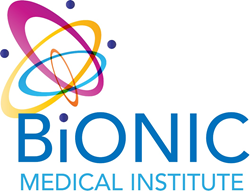 Over 75% of those receiving the implants achieve tremendous relief for all types of chronic pain conditions!
Loveland, Colorado (PRWEB) August 15, 2016
The highly experienced Board Certified pain doctors at Bionic Medical Institute are now offering revolutionary chronic pain relief with high frequency spinal cord stimulator implants. The implants are covered by insurance, and work wonderfully for those who desire relief from chronic pain conditions not amenable to surgery. Call (866) 433-0363 for more information on the high frequency neuromodulation implants.
Typical spinal cord stimulator implants help mask chronic pain well, however, their effectiveness often wears off after a period of time. In addition, they mask the pain by replacing it with a tingling sensation. The newest high frequency implants have surpassed these issues by being able to provide long term effectiveness, while also masking pain without the tingling sensation.
Conditions treated effectively include failed back syndrome, RSD, postherpetic neuralgia, phantom limb pain, migraines, diabetic neuropathy, failed neck surgery, refractory angina, peripheral vascular disease and pelvic pain to name a few.
Large studies in the Journal of Neuromodulation with high frequency spinal cord stimulation have shown that 75% of patients receive over 50% pain reduction for all types of chronic pain conditions.
Insurance covers the latest high frequency neuromodulation implants, and they are placed as an outpatient. The Double Board Certified providers at Bionic Medical Institute have placed thousands of implants, with patients coming in from all over the country for treatment.
Currently, Bionic Medical Institute is offering a no-obligation, free medical record review along with a complimentary consultation. Simply call (866) 433-0363 today!