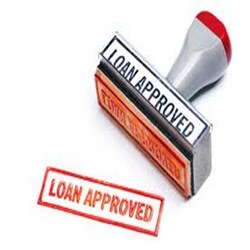 Business Cash Advance Guru Announces It's New Offering of High Risk Business Loans
Nationwide (PRWEB) October 08, 2013
Business Cash Advance Guru, a leading alternative business loan provider, announced it is now offering high risk business loans with competitive rates and flexible repayment terms.
The bad credit business lender states that it is offering small businesses the opportunity to get the working capital they need as commercial lending is still hard to secure, "Many small business owners are still finding it hard to get loans and credit, and that's creating problems for their companies, according to a survey released in June by the American Sustainable Business Council," Bloomberg Businessweek reported.
High risk business loans are particularly hard to come by as the large corporate banks impose such strict requirements. Even small sized business commercial loans have high qualification standards. Typically, applicants must provide certified financial statements, profit and loss projections, liability and asset disclosures, and pass a credit screening.
Even businesses which manage to secure commercial funding find it to be expensive, "Forty-five percent of the 515 owners who took part in the advocacy group's survey said access to loans and credit at reasonable rates is a problem for their businesses. Access to loans was most difficult in the Northeast, where 53 percent of the owners said it was a problem. In the West, 49 percent called it a problem, followed by 44 percent in the South and 37 percent in the Midwest," according to Bloomberg Businessweek.
However, the high risk business loans offered by Business Cash Advance Guru have comparably low rates, and applicants can receive their funds via direct deposit in a week after loan approval. Unlike the big banks, Business Cash Advance Guru allows the funds to be used for any purpose and no credit check is required.
Small businesses can get loans ranging from $5,000 to $500,000 and do not need to assign collateral or sign a personal guarantee. Applicant companies qualify based simply on their monthly credit card receipts and future bank deposits. Small businesses can apply online at any time right from the lender's website.
"Business Cash Advance Guru makes obtaining financing approval as fast and as simple as completing a credit card application. The goal of providing access to business capital swiftly and easily to small businesses across the country is realized through the alternative lender's release of its proprietary commercial funding system."
Common alternative lending services that Business Cash Advance Guru.com now offers include:

Business Cash Funds Fast
Merchant Loans
Unsecured Business Loans
Merchant Cash Advances
Small Business Loans
Business Loans
Unsecured Business Loans
Business Loan Alternative
Franchise Business Loans
Medical Business Loans
Retail Business Loans
Restaurant Loans
Poor Credit Business Loans
Business Working Capital
More services are available, in addition to the above list, through the website at: http://www.businesscashadvanceguru.com.
Business Cash Advance Guru expanded nationwide services are now available in the following geographical areas:
Alabama, Alaska, Arizona, Arkansas, California, Colorado, Connecticut, Delaware, District of Columbia, Florida, Georgia, Idaho, Illinois, Indiana, Iowa, Kansas, Kentucky, Louisiana, Maine, Maryland, Massachusetts, Michigan, Minnesota, Mississippi, Missouri, Montana, Nebraska, Nevada, New Hampshire, New Jersey, New Mexico, New York, North Carolina, North Dakota, Ohio, Oklahoma, Oregon, Pennsylvania, Rhode Island, South Carolina, South Dakota, Tennessee, Texas, Utah, Vermont, Virginia, Washington, Washington DC, West Virginia, Wisconsin, and Wyoming.
About TieTechnology
Business Cash Advance Guru, a division authorized by TieTechnology, LLC. TieTechnology, LLC, specializes in service based solutions for businesses. Services provided by TieTechnology are merchant credit card processing, business service telecommunications, and web based visibility marketing. The advantages of doing business with TieTechnology are, their commitment to their customer service excellence and the offering of one stop solutions to all business to business service product needs for the customers' convenience. To learn more about their wide assortment of business services, please visit http://www.tietechnology.com, or http://www.businesscashadvanceguru.com.
TieTechnology, LLC
813-856-0223 x150
888-809-9243 x150