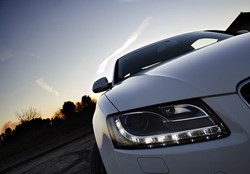 Privacy is a concern online when high risk drivers seek policy information and the quotes that are generated through our system provides this privacy
Portland, Oregon (PRWEB) October 18, 2013
Car insurance rates for some drivers can be higher based on the amount of risk that insurance companies use to determine when policies are underwritten or periodically reviewed. The Auto Pros company has opened a high risk car insurance for adults database online at http://autoprosusa.com/insurance to display quotes for drivers seeking higher risk policies.
The rates that many insurance companies quote to drivers seeking a policy that requires additional coverage could change depending on the sources of information that are used to make an underwriting decision.
Some companies use vehicle replacement values, crime data, credit reports and other information when calculating the actual amount of risk that is used to set the pricing for a policy.
The Auto Pros system is one of the first of its kind in the automotive industry to allow average consumers to research high risk policy insurers without inputting contact information. This system uses the zip code to match basic quotes with drivers instead of the regular submission of name, address or other identifying information.
"Privacy is a concern online when high risk drivers seek policy information and the quotes that are generated through our system provides this privacy," said a source for the Auto Pros company.
The information that any consumer can use when researching the system now online is provided through up to 50 separate companies providing North American auto insurance premiums for high risk drivers. These companies supply the actual data that is extracted using this database and provide complete contact information for policy purchases.
"The quotes that can be obtained using our new database are generated regardless of vehicle location, driver credit scores or other public types of information that is usually requested through a phone interview," the source confirmed.
The AutoProsUSA.com company continues to maintain its online auto parts research systems through daily updates and additions by company staff. The insurance tools that are provided are a secondary research system that is offered to website visitors to use when pricing various forms of insurance.
A trial database used to help locate auto warranty plans is now active online at http://www.autoprosusa.com/auto-warranty. This new system is expected to help owners of vehicles to remove the out of pocket costs for repairs that are generally required when a person has no form of warranty protection setup to assist with a vehicle repair.
About AutoProsUSA.com
The AutoProsUSA.com company provides assistance to consumers seeking automobile insurance policies, warranty plans and used parts and accessories for sale online. A series of tools has been programmed and installed on the company website to make the research process easier for consumers. The AutoProsUSA.com company provides a full-time staff of experts specializing in used auto parts and accessories to provide lookup requests, stock status, pricing and other help to the general public. Additional company tools are currently in the planning stages for integration online through 2014.