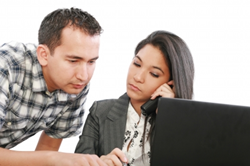 We rent homes strictly in markets where economies are growing and tenants are signed to multi-year leases to grow investor income
Mobile, AL (PRWEB) December 19, 2014
U.S. investors who take advantage of available real estate each year often consider cap rate percentages as a deciding factor before making an investment. The JWB company is now featuring its high ROI rental homes as one phase of its investor program on a national level at http://www.jwbrealestatecapital.com.
The current market where the JWB company is adding its properties is the Jacksonville, FL area. The Duval and Nassau County homes now for sale that are part of the available inventory have higher than state average cap rates for most of the homes on the market. The increases in rental home demand have helped build the higher cap rates this year.
"We rent homes strictly in markets where economies are growing and tenants are signed to multi-year leases to grow investor income," said one JWB Real Estate Capital rep.
The higher than average ROI that is now obtained through the JWB company averages between 6 and 12 percent each year. These percentages are based on recent market data to help investment clients to maximize the revenues in the single family homes that are sold on a national level.
"Some people who flip homes end up losing out on income growth due to poor choices of buying houses that are not in expanding neighborhoods," said the rep.
The JWB Real Estate Capital Group is now featuring a new client staff to help with phone and web inquiries about the available rental homes for sale in Florida. Instant assistance and overviews of company investing platforms are now provided online and by phone at (904) 677-6777 in the U.S.
About JWBRealEstateCapital.com
The JWBRealEstateCapital.com company supplies programs for investors who create passive income in the real estate market. The company is one of the largest turnkey providers of rental properties available nationally. The JWBRealEstateCapital.com company has added new content for investors to its web portal this year to attract and inform men and women across the country who have interests in building rental income wealth.