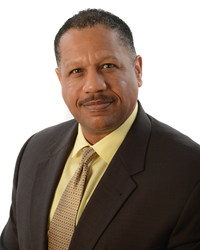 Sacramento, CA (PRWEB) April 09, 2014
SmartWatt Energy, one of the country's fastest growing private companies, has recently expanded their marketing department on the West Coast. Frederick Mickle, Jr. has joined the department as an Account Director. He will assist the Marketing Director in the development and execution of marketing strategies that develop and sustain client relationships in SmartWatt's Commercial, Industrial and Institutional Division nationwide. Frederick is primarily responsible for leading the execution of marketing strategies to facilitate growth of the education market, with a special emphasis on California's K-12 and post-secondary markets. He is based in the company's Rocklin, California office.
For the past fourteen years, Frederick worked for ACT, Inc. His most recent role was Senior Director and Sales Manager of Client Relations, where he led, managed and directed a nationally deployed staff in support of ACT's college and career readiness system of products and services. In that role, Frederick worked closely with state executive branches, state legislatures, and secondary and post-secondary educational system offices. Prior to ACT, he worked for the University of California-Davis, Sacramento State University, Ventura Community College and the University of California-Los Angeles. A commissioned officer of Marines, Frederick served eight active duty years in several leadership and management roles, including the management of several multi-million dollar projects and accounts for major operations and logistical commands in California, Hawaii, Georgia and Iraq. He received commendation and an Honorable Discharge for combat-related service, retiring after 20 years of commissioned service at the rank of "Major of Marines." Frederick earned his Master's Degree in Educational Psychology from California State University-Northridge and his Bachelor's Degree in History, with honors, from South Carolina State University.
About SmartWatt Energy, Inc.
SmartWatt Energy is a unique energy-efficiency firm. It provides turnkey solutions for utilities, commercial, industrial and institutional clients and also develops proprietary software that streamlines internal workflow processes and provides comprehensive program reporting. SmartWatt Energy's three divisions use cutting-edge technologies, design and processes to take on and solve their client's toughest sustainability challenges:

The Commercial, Industrial and Institutional Division works with end-use clients throughout the United States to design and install multi-measure energy-efficiency projects. Clients look to SmartWatt Energy to provide large-scale savings through turnkey energy auditing, engineering, project management and installation services.
The Utility Programs Division contracts directly with utilities to manage their commercial energy efficiency programs. SmartWatt Energy's vertically integrated program delivery platform ensures utility program success and client satisfaction, because all elements of the utility program are handled by a talented, integrated, cross-functional team.
The Software Development Division creates customized, proprietary software applications to increase efficiencies and provide added value to utilities and national accounts clients.
SmartWatt Energy has won an Inc. magazine "Hire Power" award and has twice been named one of the "Fastest Growing Private Companies in the United States" on the magazine's annual 5000 list. For more information, visit http://www.smartwattinc.com.