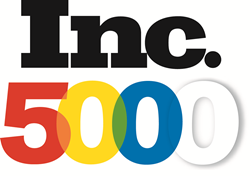 We must continue innovating for the online community and engagement platform space
Washington, D.C. (PRWEB) August 17, 2015
Higher Logic, an industry leader in cloud-based community platforms, has ranked as a top Washington, D.C.-area company for the fourth year in a row in the annual Inc. 5000, an exclusive ranking of the nation's fastest-growing companies. This year's Inc. list includes software in the top five fastest growing industries, with Virginia and the Washington, D.C. area included in the top five fastest growing states and metro areas.
Included in rankings since 2012, Higher Logic's overall ranking for 2015 is 3,364. The company has experienced an impressive 98 percent three-year growth rate. In addition, Higher Logic added 40 jobs to its rapidly growing employee base. As a result, the company recently signed a new lease with renovated headquarters in Arlington, VA.
Amenities in Higher Logic's brand new headquarters include automatic stand-to-sit desks for all employees, built-in iPads for meeting room scheduling, dry erase walls throughout and the famed Energy Bars fully stocked with healthy snacks.
"We are honored to be included in Inc.'s 2015 rankings for the fourth consecutive year," says Rob Wenger, CEO of Higher Logic. "This consistent growth not only keeps us on a list of impressive growing companies, but it also proves Higher Logic is continually succeeding. From developing meaningful partnerships with our clients to fulfilling a need in today's business environment and expanding our great group of employees, the Inc. 5000 serves as a reminder and a motivation—we must continue innovating for the online community and engagement platform space."
About Higher Logic
Higher Logic is an industry leader in cloud-based community platforms, with over 25 million engaged members in more than 200,000 communities. Organizations worldwide use Higher Logic to bring like-minded people all together, by giving their community a home where they can meet, share ideas, answer questions and stay connected. Learn more at http://www.higherlogic.com.