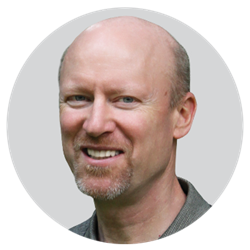 Washington, D.C. (PRWEB) April 05, 2016
Higher Logic will feature volunteering expert and thought leader Peter Houstle of Mariner Management for tomorrow's Learning Series webinar at 2 p.m. ET, titled "Volunteers: The Air We Breathe." The webinar debuts right before National Volunteer Appreciation Week, April 10-16, 2016.
During the webinar, Peter will present real-world examples of successful volunteer management programs for a variety of organization sizes and structures. Volunteers are an indispensable human link to the professions and industries we serve, and Peter will walk through how to find the essential attributes of an effective volunteer management system. He will also include an exploration of data and examples of how organizations can make volunteer relationships a true win-win.
WHAT: Higher Logic Learning Series: Volunteers: The Air We Breathe
WHEN: Thursday, April 7, 2016, 2 p.m. ET
REGISTRATION: Register for the online webinar here.
WHO: Mariner Management CEO/COO Peter Houstle, and Higher Logic's Creative Director Lauren Wolfe
In addition, Higher Logic will include a Q&A session with Peter at the end of the webinar presentation.
About Mariner Management & Marketing
Mariner Founders Peggy Hoffman and Peter Houstle bring a combined 60 years of experience working with associations to Mariner Management & Marketing. Its mission is to foster excellence in association volunteerism, leadership and member communities. On the AMC side, it helps "chapters" excel in creating member connections that serve members and the mission, and link directly to the headquarters association. On the consultancy side, it provides leadership and volunteer development, as well as organizational development focused on communities within associations.
About Higher Logic
Higher Logic is an industry leader in cloud-based community platforms, with over 25 million engaged members in more than 200,000 communities. Organizations worldwide use Higher Logic to bring like-minded people all together, by giving their community a home where they can meet, share ideas, answer questions and stay connected.