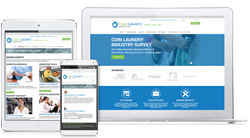 It's a simple solution for small orgs to design and build a fully responsive website
Washington, D.C. (PRWEB) December 15, 2014
Higher Logic, the leading industry provider of cloud-based community platforms, has launched a Small Organization Solution to help growing organizations transform their web presence. The new product comes with a fully designed website, built-in, state of the art community tools and a user-friendly CMS that makes it easy for non-technical users to effectively manage and update website content.
"This offering helps growing businesses efficiently manage all their website needs in one place, and creates a compelling online experience for their members and customers," says Hunter Montgomery, Chief Marketing Officer at Higher Logic. "It's a simple solution for small organizations to design and build a fully responsive website, connect with their members with state of the art community tools and drive overall engagement."
From conception and strategy to implementation, Higher Logic's Small Org Solution includes everything needed for a professionally designed website and community site. Along with a simple CMS, full suite of community capabilities and responsive design, the package also offers full mobile access, secure cloud infrastructure through Amazon Web Services and seamless AMS integration.
About Higher Logic
Higher Logic's Connected Community is the industry-leading, cloud-based community platform, with over 25 million engaged members in more than 200,000 communities. Organizations worldwide use Connected Community to bring like-minded people together in secure communities designed to ignite knowledge sharing, drive content creation, solve problems and improve performance. For more information on Higher Logic's new Small Org Solution, please visit http://www.higherlogic.com/smallorg.