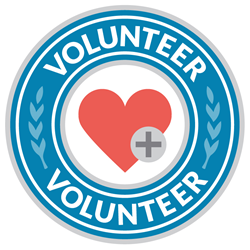 Volunteer Manager helps every organization personalize its volunteer programs
Washington, D.C. (PRWEB) August 05, 2015
Higher Logic, a leader in cloud-based community platforms, has launched Volunteer Manager, a brand new engagement product available for all community sites.
Volunteer Manager will be available and integrated into any online community. Whether an organization has multiple volunteer programs up and running or just a small group of volunteers helping with ad hoc projects, Volunteer Manager will help improve member engagement.
The volunteer management system will be both easy to use and a time saver for association members. Members can sign up for or recommend new volunteer opportunities to other members throughout the platform. Administrators can create a variety of forms for volunteers to submit depending on the opportunity type, level and previous industry work completed outside of the organization. Volunteer Manager is intuitive enough to encourage volunteerism at all levels, streamline processes for programs and track engagement with a point system measuring offline volunteer efforts.
"Using Volunteer Manager for our Volunteer Town Square portal has been an asset for us from the start," says Wanda Little-Coffey, MBA, CAE, Senior Director of Volunteer Relations at The American Society of Association Executives (ASAE). "It's incredibly well thought out software that fits in well with the large, active volunteer community we manage for a variety of ASAE events and projects."
Higher Logic's Volunteer Manager includes comprehensive tracking and performance dashboards. Compare volunteer types and activities using the point system, where functions such as time, experience level and dollar rate/value per opportunity can be adjusted to show value levels for different volunteers and programs. This type of volunteer program tracking will prove ROI produced for your programs.
"Volunteer Manager helps every organization personalize its volunteer programs and its members' volunteer journey," says Rob Wenger, CEO of Higher Logic. "There is already widespread demand and desire from members to give back, and Volunteer Manager makes it easy to connect, join opportunities and track how programs perform."
"We know that the majority of volunteering happens at the component level. Implementing Volunteer Manager is going to be an excellent way to understand, track, manage and report these activities. We hope to use what we learn to better train our volunteers and create new opportunities for members to be involved," says Andrea Holovach, Senior Regions, Sections and Student Chapters Manager at Society of Petroleum Engineers (SPE). "Being able to tie together our online community, our volunteer programs and our recognition of members will be a big step forward for our overall engagement efforts."
For more information on the new Volunteer Manager product, visit Higher Logic's website.
About Higher Logic
Higher Logic is an industry leader in cloud-based community platforms, with over 25 million engaged members in more than 200,000 communities. Organizations worldwide use Higher Logic to bring like-minded people all together, by giving their community a home where they can meet, share ideas, answer questions and stay energized.
Higher Logic aims to empower relationship building and foster community evolution, which we believe are the fundamental elements to the long-term relevance of any organization. There's no denying the power of community—by fostering its growth, you can open up a world of possibility. Tap into the power your community can generate for you. Learn more at http://www.higherlogic.com.