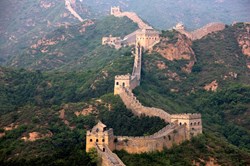 The demand for English teachers overseas is so high that employers pay to relocate candidates
New York City, NY (PRWEB) January 28, 2014
The team at EnglishMouth.com has compiled a list of critical resources for job seekers interested in reinventing their careers and share insider secrets of how to land the highest paid teaching jobs abroad.
Since unemployment is so high, many job seekers have been searching for ways to revamp their careers, and many are deciding to teach English abroad. The demand is at an all-time high with positions available in Asia, Europe and the Middle East.
Knowing how to navigate the complexity of teaching overseas is no easy task. Naturally, aspiring English teachers have many questions about the process: relocation, tax implications, necessary teaching certifications, language barriers and the like.
"It's really not anything to be overly concerned about," says Sue Smith, an ESL teacher working in China. "I was worried about moving out of the United States to work in China and it was so much simpler than I realized." Many expatriates share the same concern as Smith, but the reality is that employers have been relocating English teachers for decades, and they've got it down to a science.
"Moving to China to teach English is the best thing that's ever happened to me," says Bob Welsh." I'm actually living a better life in Shanghai than I ever could in New York City. My tax liability is lower than working in the USA and my spending-power is much greater in China since the cost of living is much lower here."
Many business professionals, even ones that have no teaching experience, can move overseas to teach English because many employers require no prior experience. In fact, it's standard operating procedure for employers to pay for airfare and an apartment because the demand is so high. In other words, the job market for English teachers overseas is the polar opposite of the job market in America. In China, for example, English teachers are in the driver's seat, not the employer.
ABOUT THE COMPANY
EnglishMouth.com is founded by veteran ESL teachers who have lived and traveled extensively throughout North America, the Middle East, Europe and Asia. The goal of the company is to provide job seekers with the tools needed to get English teaching jobs overseas. One-on-one career coaching is available, as well as the informative ebook "Teach English Overseas: Insider secrets to scoring jobs abroad." For more information, visit http://www.EnglishMouth.com.