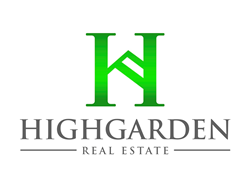 Indianapolis, Indiana (PRWEB) April 14, 2015
EasyStreet Realty, a leading real estate brokerage, has announced the rebranding of the company. Following a period of expansion for the business, the rebranding will include new websites using the company's new visual identity. The company's bold look is part of a transformation to increase awareness, appeal to new markets and broaden its reach.
Commenting on the company rebrand, partner Steve Robbins explains, "We opened EasyStreet in Indianapolis back in 2000, with a niche focus in real estate. As we have grown over time and across the country, our business has evolved. In 2012, we opened our office in Phoenix under a new brand, Highgarden Real Estate. This brand better represented the evolution of our company and of our clientele. New operations since have all been under the Highgarden brand and now we are excited to convert our other operations to this new brand."
Highgarden Real Estate is the only national real estate brokerage company that is headquartered in Indiana. Founded in 2000, Steve Robbins, Chris Kukelhan and Brian Holle formed a partnership to create a real estate company that had a fresh and progressive attitude towards the industry.
"As the concept gained traction in Indianapolis and the business grew, we opened up a sister location out in Las Vegas," said Brian Holle, partner at EasyStreet. "We created a powerful business model by combining the honesty and integrity of our Midwestern roots with the high level of customer service that one expects in the Mecca of VIP treatment. Our ability to translate this business model in each city we are in truly sets us apart from other brokerages out there."
In addition to the exceptional level of personal client care that Highgarden delivers, the company has invested heavily in creating an award-winning web presence and user experience for those searching online. Through the use of advanced algorithms and custom searches, Highgarden is able to provide clients with real-time and comprehensive real estate access.
"We understand what it is like to buy and sell real estate in the 21st century," said Chris Kukelhan, partner at EasyStreet. "In today's market, over 90 percent of buyers and sellers start their search online. Not only are we able to provide online users with information beyond what they could find on their own, but our agents embrace the technology and are used to working with clients that are digitally connected."
Highgarden has offices in the following cities: Indianapolis, Denver, Myrtle Beach, San Diego, Tampa, Orlando, Las Vegas, Phoenix, Charlotte, Minneapolis, Raleigh and Atlanta.
For more about Highgarden Real Estate, please visit us at http://www.highgarden.com