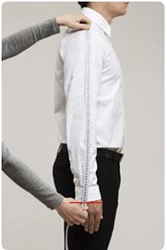 Welcome to book a Tibet tour with Tibet Ctrip travel service in Lhasa!
Lhasa, Tibet (PRWEB) June 30, 2015
Travelers who have taken a Tibet tour in 2015 have been raving about Barkhor Bazaar, one of Lhasa's most popular attractions. Packed with shops and vendor stalls, every day this maze of narrow streets and alleyways is filled with locals, religious pilgrims, and travelers alike making it a fantastic place for seeing Tibetan life in action. Tibet Ctrip Travel Service-TCTS (http://www.tibetctrip.com) gives travelers gearing up for their summer and fall 2015 tours a preview of what's in store.
For Tibetans, much of the Barkhor area's activity is centered on Jokhang Temple. Pilgrims travel here to visit the only image of the Buddha, which was created during his lifetime, known to remain in existence today. They can be seen prostrating, spinning prayer wheels, and chanting mantras in the area around the temple. Meanwhile, locals pass through doing their regular shopping. Prayer flags fly and incense wafts from giant chimneys; altogether, the scene creates an environment that ensnares the senses and captivates the imagination of those on a tour of Tibet.
Outside of the fantastic cultural experience Barkhor Bazaar provides, it's also a great place to find authentic Tibetan arts and crafts to take home. Travelers can find everything from prayer flags and handmade jewelry to beautiful Tibetan Buddhist art. When shopping, visitors should be aware that haggling is not only a normal business practice but is also a lot of fun! Be sure to try some of the local food as well; no tour is complete without some momo or Tibetan Noodle.
Those wanting to dive right into local culture immediately upon arrival need look no further than Barkhor Bazaar. The every day life that pulses through the area keeps its old world charm strong and void of the typical annoyances that plague other tourist trap shopping destinations. Now that the peak of the Tibet travel season is almost here travelers are encouraged to book a trip with local Tibet travel agency now!