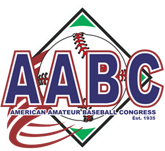 "It's Match.com for their needs for continuing education! No hesitation here, a parents dream!" -Richard Neely, AABC President
Dallas, Texas (PRWEB) January 22, 2015
Playced.com announces a new partnership with American Amateur Baseball Congress (AABC) in an effort to increase scholarship opportunities for AABC players. The partnership shows the commitment from AABC to provide an unparalleled amateur baseball experience to players all over the country.
"The platform that AABC provides amateur players to perform on is second to none," said Ross Hawley, President of Playced. "We are so pleased to be teaming up with an organization that cares about the future of their players. AABC is first-class, that's why they attract the best talent, nationwide."
For student athletes looking to play at the collegiate level and coaches looking to assist their athletes with college recruiting, Playced delivers a unique, individual experience. The Playced Matching Engine matches athletes with colleges based on academic and athletic abilities, personal preferences and where student athletes have the best chance to play. Reports rendered include college matches for every aspect of a student athlete's life, not just athletics. Along with The Matching Engine, Playced provides all of the tools necessary to create an easy-to-follow recruiting game plan for each recruit. Since launching online in June of 2013, more than 9,000 athletes have established Playced profiles, now averaging approximately 500 new users each month.
"AABC is proud to team up with a great company, Playced, the most exciting program I have seen in years," said Richard Neely, President of AABC. "A fantastic way for prospective college student athletes to get in touch with a matching service for both athletic and academic endeavors. It's Match.com for their needs for continuing education! No hesitation here, a parents dream!"
About Playced
Playced.com was founded in 2013 to provide student athletes a simple and affordable way to approach
college recruiting. By matching athletes with colleges and teaching them how to get recruited, through online technology, Playced athletes know what colleges they should pursue and how to pursue them. Playced.com gives aspiring college athletes, of all talent levels and ages, a personalized recruiting game plan to follow. For more information, visit http://www.Playced.com.
About AABC
American Amateur Baseball Congress (AABC) strives to enlarge and advance the scope of amateur baseball by stimulating interest and competition and to provide a sound, experienced organization to assist and educate local groups in obtaining the maximum health and citizenship values. For more information, visit http://aabc.us.