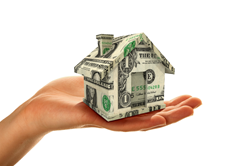 Protect the downside risk, and the upside profit will take care of itself.
Chicago, IL (PRWEB) May 29, 2015
Professional investor, Nicholas di Caro, who is the founder and senior investment partner of private equity mortgage fund, DICARO & ASSOCIATES, LLC issues his insights for safely investing in high yield, double digit yielding investments. For this article, a high yield investment will be defined as any hands-free investment that earns north of 10% annual returns.
1. Understand how money is reliably earned. It is impossible for any legitimate investment to pay out a specific return without a real business model, or method of making money, behind the investment. Otherwise, it's just gambling.
2. Past performance is not always an indicator of future performance. This goes back to number 1. Is the money manager speculating on an idea or investing in a business model? Ask the question: Where are my investment dollars specifically used, and how will that make money?
3. Protect against the downside. My Dad always taught me that if we protect and guard against the downside risk, then the upside potential will take care of itself. If there is no way to protect against the downside, is it really an investment?
4. The most profitable way to invest is to become an expert. Skill and talent do not always follow experience. If that was true, then everyone who plays golf after 20 years experience would be able to compete on the PGA tour! However, if you become a bona fide expert in a particular field, all you have to do is invest in yourself. The second most profitable way to invest, is with an expert. Thoroughly investigate the people, company, and investment before putting your money in.
5. Use common sense. "Common sense" isn't common anymore, nor is "common courtesy". Ask this question: If other similar investments are paying X, why is this investment paying Y amount more? There is a "cost of money" that all good business people understand. As of this writing, the cost to borrow for an owner occupied mortgage in Nairobi, Kenya, Africa, is about 23% per annum. Here in the United States, it's about 3%. It's no surprise, we are comparing apples to oranges. However, if someone says that they can earn 20% annual returns, without any hands-on involvement on 1st position, performing, residential mortgages in the United States, it simply doesn't make any sense. There is a fine line between greed and stupidity.
Nicholas di Caro is the Founder and Senior Investment Partner of DICARO & ASSOCIATES, LLC. Based out of their Chicago, Illinois location, they buy, sell, hold, and service privately held mortgage notes, trust deeds, land contracts, and installment sales agreements in all 50 states. They are actively buying performing loans secured by single family residences, mobile homes with land, and commercial properties. They have the ability to buy and sell notes that other companies have denied, in addition to providing creative purchase options that are new to the industry. Additionally, they have the ability to partner with accredited investors nationwide who can earn double-digit annual yields.