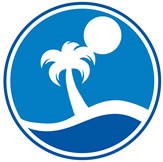 The only place you need to look if you are making plans to vacation on Hilton Head Island!
Hilton Head Island, South Carolina (PRWEB) February 18, 2014
Island Getaway invites guests to explore its newly launched website, http://www.islandgetaway.com. The user-friendly site features improved navigation and functionality, and showcases Hilton Head Island's most prestigious and sought after rental properties. It's the ideal place to find the ideal vacation rental for your Hilton Head Island getaway, and more.
"More than just a vacation rental site, http://www.islandgetaway.com features everything from Hilton Head's most popular activities, festivals and favorites, to local weather and tide updates," said Todd Brooks, President, Island Getaway Rentals. "We think the site is a great tool for our business; but more than that, it increases exposure and awareness of the beauty that Hilton Head offers to those who visit the Island."
With a professional touch and strong, sophisticated design, the improved digital presentation and online experience utilizes the best available search features for maximum Internet exposure to the Hilton Head vacation market. In addition to allowing customers to access, browse—and even book—close to 500 vacation homes, villas and condo rentals, the new website is a great vacation planning tool for visitors heading to the area. Bookmark your favorites and share with friends and family. Stay on top of specials and promotions. Complete with a downloadable Vacation Rental Guide and area maps, the site aims to help make every vacation to Hilton Head Island, a memorable one. The new website also allows visitors to share favorite properties and pages via social media networks such as Facebook, Twitter, Pinterest, Google + and more.
About Island Getaway Rentals
Since 1985, Island Getaway has provided a wide variety of luxurious accommodations for guests looking to escape to the sparkling beaches, renowned golf courses and outdoor adventures of South Carolina's beautiful lowcountry region. Winner of the Hilton Head Island Chamber of Commerce's "Small Business of the Year" Award, Island Getaway proudly features privately owned villas and homes in the most beautiful locations on the Island, and has expanded from the rental market to become Hilton Head Islands' leader in premier property management. Our properties are well maintained and protected, and we maintain the highest standard of excellence. Whether you're a guest or a property owner, you are in good hands at Island Getaway. http://www.islandgetaway.com
Media Contact:
Lindsay Watts
T: (843) 842-4664
vacation(at)islandgetaway(dot)com
Island Getaway Rentals
28 New Orleans Rd
HHI, SC 29928