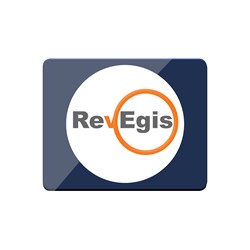 Atlanta, GA (PRWEB) January 30, 2014
Atlanta-based Jvion will showcase their award winning RevEgis solution at this year's HIMSS14 conference in Orlando, FL, February 24 – 26 at booth 4193. The firm recently won AHIMA Innovator of the Year based on the outputs and capabilities included in the RevEgis solution. During the show, attendees can view firsthand the solution's ability to predict and prevent clinical and financial waste across multiple dimensions down to the individual patient level. To schedule a demo, please visit http://www.jvion.com/contact-himss.html.
"We are excited to roll out RevEgis at the annual HIMSS conference," said Shantanu Nigam, Jvion's CEO. He went on to explain that RevEgis combines technological advancements, new statistical methods, and greater processing power to accurately predict the likelihood of a health event. Ultimately, providers are better able to understand their financial health and identify the complex factors driving costly diseases through a solution that predicts losses before they ever occur.
"RevEgis is part of a new generation of healthcare solutions," explained Shantanu. "This generation is predicting waste, both financial and clinical, so that losses—be they monetary or health related—never happen in the first place. These solutions represent the next step toward patient-centered medicine enabled by intelligent technology. And it is through these same advancements, which have been successfully leveraged by leading innovators such as Facebook, Amazon, and Google, that we will deliver on the promise of better healthcare in this country."
To view a live demo of the RevEgis solution during HIMSS14, please click here. And to learn more about Jvion, please visit jvion.com.
About Jvion
Jvion is a healthcare technology company that develops software designed to predict and prevent financial and clinical waste. The company offers a suite of big-data enabled solutions that combine clinical intelligence with deep machine learning to help providers protect their revenues while improving patient health outcomes. Their objective is simple—stop the waste of resources and lives by predicting and stopping losses before they ever happen. Jvion is distinguished in the industry for their leadership in the area of healthcare predictive analytics including their most recent recognition from AHIMA as the 2014 Innovator of the Year.