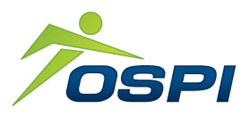 The minimally invasive hip replacement procedures involve less pain, less blood loss, decreased complications and less rehab time!
Gilbert, Arizona (PRWEB) July 21, 2015
Top East Valley orthopedic surgeon, OSPI, is now offering a minimally invasive hip replacement procedure. With the innovative approach performed by a Board Certified joint replacement doctor, patients are able to spend less time in the hospital and recover faster. Call (480) 420-3499 form more information and scheduling.
The anterior approach hip replacement(from the front) is less invasive than the traditional procedure, and reduces the potential for complications such as postoperative dislocation. The procedure reduces post-operative pain, and the technique allows plenty of patients to receive the procedure in an outpatient manner. An outpatient hip replacement is truly a revolutionary concept, that has only been made possible by the minimally invasive procedure.
According to practice CEO Derek Price, "Our doctors provide state-of-the-art procedures designed to relieve pain, increase function and need the least amount of rehab possible. This type of hip replacement has been amazing for our patients!"
The Board Certified physicians at OSPI performing the hip replacement procedure also performs minimally invasive knee replacements, which involve being able to perform the complete procedure without the typical lengthy incision. Patients are up walking the day after the procedure, and are often able to start driving within two weeks. These are much better than what has traditionally been seen.
Orthopedic and Sports Performance Institute serves the whole East Valley, including Gilbert, Chandler, Mesa, Queen Creek, Casa Grande, Maricopa and surrounding areas. The vast majority of insurance plans are accepted, and the procedure is covered. Call (480) 420-3499 for more information and scheduling with an orthopedic surgeon Gilbert AZ and Chandler trusts!