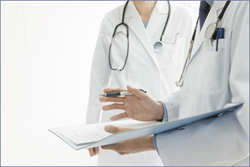 (PRWEB) July 31, 2013
Health care and mental health providers, insurers, billing services, and other business associates are bound by the Health Insurance Portability and Accountability Act of 1996, widely known as HIPAA. The act ensures specific privacy and security rules are followed for virtually all individually identifiable health information, at the risk of significant financial civil penalties. With the accelerating rate of change in the health care industry driven by new government mandates such as the Affordable Care Act and technological innovations like electronic health records, it is critical for all organizations to train their workforces to ensure HIPAA proficiency, accountability, and regulatory compliance.
Recently, the U.S. Department of Health and Human Services issued an update to the HIPAA Omnibus Final Rule related to covered entities and business associates intended to strengthen the privacy and security safeguards for protected health information (PHI) and tighten HIPAA enforcement provisions. Covered entities and business associates have until September, 2013, to comply with most of the modified Final Rule provisions.
Succeed Management Solutions has just released three online training courses which provide organizations with the information their workforces need to ensure HIPAA awareness, understanding, and compliance. For health care providers and their business associates, Succeed is offering both HIPAA privacy and HIPAA security training courses. Succeed also offers the HIPAA Privacy, Security and Mental Health training that covers the special protections for mental health patients.
Easily and Efficiently Get your Organization Compliant
The Succeed HIPAA online training courses are a cost-effective training development and deployment solution. The trainings are web-accessible online courses that can be assigned, administered, and tracked through an easy-to-use automated learning management system called Training Track™, part of the Succeed Risk Management Center.
Save your organization both time and money by enabling employees to access their HIPAA training courses on the web at their convenience. The benefits of the HIPAA online training courses include efficient scheduling and delivery, avoiding the costs and inconvenience of on-site, in-person training, and automated internal and external training compliance reporting.
About Succeed Management Solutions, LLC
Succeed is the recognized leader in providing web-based Enterprise Risk Management solutions. Thousands of organizations use the Succeed Risk Management Center as a holistic solution to improve their risk management programs, implement web-accessible employee safety training programs, increase efficiencies, and lower the frequency and severity of claims and associated costs.
The Succeed Risk Management Center contains a suite of software applications that help manage claims and OSHA reporting (Incident Track™), behavior-based safety programs (BBS Track ™), hazard communication and Safety Data Sheets (SDS Track™), Return to Work programs (Job Description Track™), employee training (Training Track™), and third party insurance compliance (COI Track ®). Succeed also offers support services, such as managing Certificates of Insurance, Safety Data Sheets, and creating custom training courses. More information on Succeed is available via their website: http://www.succeedms.com.