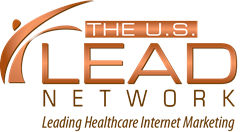 We build HIPAA compliant websites that protect patient information and the practice!
Scottsdale, Arizona (PRWEB) January 11, 2017
HIPAA Compliant Websites are now being offered by US Lead Network. The websites are custom sites that are mobile responsive and built on the Wordpress content management system. Call (877) 791-6466 to find out more about the possibilities.
Medical practices need to be very careful with how protected health information is handled. With the HIPAA regulations in place to protect patients, it is vital that practices have security measures in place.
US Lead Network offers websites that incorporate seven measures of HIPAA compliance. These allow for encryption of all data being transmitted and stored over the server, along with any contact forms. Also, US Lead Network incorporates Business Associate Agreements along with HIPAA Compliant emails too.
In addition to the fact that the websites are compliant, they are also custom designed, mobile responsive and SEO friendly. US Lead Network maintains a core group of medical content copywriters with years of experience. That way, customers do not have to worry about taking the time to write their website.
US Lead Network's CEO, David Greene MD, MBA, offers complimentary 30 minute phone calls to discuss a practice's needs both for HIPAA Compliant websites and internet marketing needs. Simply call (877) 791-6466 for more information.