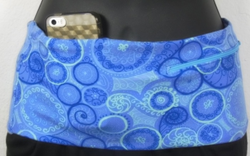 Our revolutionary Cell-Fie Best Hip Band Smartphone/Cellphone Holder has long been a crowd favorite, and now, there's even more to cheer about; a brand new color option
(PRWEB) January 29, 2015
Nifty-Nifty.com, the world's leader in innovative, one-of-a-kind fashion accessories, is pleased to announce the addition of Blue-Gray to their roster of rocking Cell-Fie Hip Band Cellphone Holder color options.
"Our revolutionary Cell-Fie Best Hip Band Smartphone/Cellphone Holder has long been a crowd favorite, and now, there's even more to cheer about; a brand new color option", declares Nifty-Nifty.com co-founder, Wendy Miller. "We've recently added a lovely Blue-Gray shade to our already vast Cell-Fie spectrum, and we're certain our consumers will go wild for this easy to wear addition."
Visit this LINK to view Nifty-Nifty.com's Cell-Fie Hip Band Cellphone Holder
*http://www.nifty-nifty.com/cell-fie-best-hip-band-smartphone-cellphone-holder/
Cell-Fie Best Hip Band Smartphone/Cellphone Holder is the newest, coolest way to carry one's cell phone and other small belongings, safely, securely, and ever so stylishly. This trendy hip band is constructed of stretchy, machine washable fabric, which conforms comfortably to each individual's unique shape, and never sags or bunches.
Complete with three spacious pockets (two zippered, one secret slot pocket); the Cell-Fie is the perfect way to stay organized on the go, essential items conveniently in tow. Cell phones, wallets, keys, credit cards, passports – all fit beautifully in this bedazzling band, and are always right within reach.
Ideal for any active man or woman, Cell-Fie Hip Band Cell Phone Holder is available in a number of lovely, gender-neutral, colors, including; Black, Black & White, Silver Gray, Radiant Red, Latte, Purple Purple, and now, Blue-Gray.
A great gift idea for sports enthusiasts, artists, teachers, students, realtors, flight attendants, busy moms, or anyone who enjoys the convenience of being fashionably hands-free on the go, Cell-Fie Hip Band Cellphone Holder is the only anti-fanny pack to own.
About Nifty-Nifty.com 
Nifty-Nifty.com caters to a diverse clientele from all over the globe. As the world's leading online retailer of innovative, versatile products, Nifty-Nifty.com specializes in nifty products such as Biker Purses, Phubby Wrist Cellphone Holders, Specs-in-a-Sec magnetic eyeglass holders, Cell-Fie HipBand Cellphone Holders and Cross Body Cell Phone Purses, among others. All products are offered at highly competitive prices with zero charge shipping in the USA and Canada.
http://www.Nifty-Nifty.com 
Tel. 858-248-2302