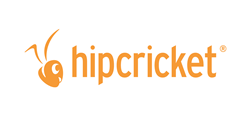 It's an honor to be recognized for our work with internationally known brands, including MillerCoors, Nissan and Clear Channel.
Bellevue, WA (PRWEB) March 12, 2014
Hipcricket®, Inc., the leader in mobile engagement and analytics, has been nominated by the Bellevue Chamber of Commerce for an Eastside Business Award for "Most Innovative Product or Service of the Year."
For 25 years, the Eastside Business Awards have recognized outstanding Eastside businesses that uphold strong commitment to quality, community and innovation. Sponsored by the Bellevue Chamber of Commerce, the awards will be announced on March 20th at The Golf Club in Newcastle, Washington.
"We're honored to be nominated for the 2014 Eastside Business Awards," said Ivan Braiker, chief executive officer at Hipcricket. "While we have a national presence, we retain strong ties and roots in the local business community. Hipcricket prides itself on its ability to make every client campaign unique and as innovative as possible. It's an honor to be recognized for our work with internationally known brands, including MillerCoors, Nissan and Clear Channel."
"The Eastside has an impressive portfolio of companies from large corporations to small businesses, which are the backbone of America," said Betty Nokes, Bellevue Chamber of Commerce president & CEO. "We invite the Eastside community to this celebration of businesses that are developing cool products and transforming the marketplace."
Hipcricket's AD LIFE® platform allows brands and agencies to quickly plan, create, test, deploy, monitor, measure and optimize mobile advertising and marketing campaigns across any mobile channel from one unified platform.
About Hipcricket
Hipcricket, Inc. provides a unified mobile engagement platform that drives awareness, sales and loyalty. Its AD LIFE® platform has been used by internationally recognized brands and agencies to power more than 400,000 campaigns across SMS, 2D/QR codes, mobile websites, advertising networks, social media and branded apps. For additional Hipcricket news and information, visit http://www.hipcricket.com or text "NEWS" to 24474.
Hipcricket®, AD LIFE® and the Hipcricket logo are trademarks of Hipcricket, Inc. All rights reserved. 2014.
Important Cautions Regarding Forward-Looking Statements
This press release contains forward-looking statements regarding future events and our future financial performance. All statements other than present and historical facts contained in this release, including any statements regarding our plans for future operations, anticipated future financial position, anticipated results of operations, financing plans, business strategy, competitive position, opportunities for growth and industry trends, are forward-looking statements. All forward-looking statements involve risks, uncertainties and contingencies, many of which are beyond our control. Our actual results, performance or achievements may differ materially from those projected or assumed in any of the forward-looking statements. Factors that could cause actual results to differ materially from the forward-looking statements include, among others: overall economic and business conditions; the demand for our products and services; competitive factors in our industry; the emergence of new technologies; our cash position; the availability of funding sources; the strength of our intellectual property portfolio; and changes in government regulations in our industry. A more detailed discussion of these factors is set forth in our annual report on Form 10-K for the year ended February 28, 2013 and other reports filed with the U.S. Securities and Exchange Commission. The Company does not intend, and undertakes no duty, to update any forward-looking statement to reflect future events or circumstances.