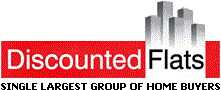 The project has 6 types of flat in Bannerghatta Road. 2 sizes of 3bhk starting from 1486 sq/ft to1688 sq/ft, 3 sizes of 2bhk starting from 982 sq/ft to1205 sq/ft, 1 sizes of 1bhk starting from 578 sq/ft to578 sq/ft.
Bangalore, Karnataka (PRWEB) January 04, 2014
Hiranandani Queens Gate is a marvelous attraction in the making, near Bannerghatta Road in the splendid city of Bangalore. This project certainly is going to be one of the most enviable real estate destinations in Bangalore. In order to have a blissful experience, these apartments are spaciously designed and are provided with the best features. Along with luxurious amenities and rich finish details in the interiors and exteriors, these complexes include spacious and airy high ceilings.
Amenities:

Children's play area
Club House
Gymnasium
Joggers Park
Swimming pool
Vastu Shastra
Very large Landscape gardens
About the Builder:
The Hiranandani's have been single-handedly altering the ethos and aesthetics of real estate in India for the last 30 years. They are known to cater to the needs of people, and they have been building multi-use, large scale developments in India. The company incorporates hospitality, retail, healthcare, education and entertainment into their developments. With a unique approach to planning, engineering, and design, the Hiranandanis invest heavily in research and development to ensure they remain at the forefront of value engineering and design.
Through their focus of converting suburban sprawls into well-planned urban communities such as the Powai and Thane townships, they have reached out and established homes that have enabled them several awards for outstanding urban development. The group has established various institutions and hospitals, schools, colleges, through trusts. Their community spaces and clubhouses have earned international repute and success.
The House of Hiranandani known for their experience in excellence and perfectionism is all set to create new benchmarks by breaking new grounds into their design to create future ready and intelligent spaces.
The House of Hiranandani creates a platform from which it will continue its pioneering innovations and set the standard for real estate development in India.
About DiscountedFlats:
The Real Estate and the emergence of a more demanding customer has fueled the need for the urban homes, but the lack of transparency, reliability, professionalism, trust and ethical entity has left many property buyers at the mercy of unscrupulous operators in the market, who claim to provide quality service, but who eventually just look at their own self interests and are not truly concerned about providing the service.
Discounted Flats has been reaching out to people in helping them achieve their dream house at the right cost. Plenty of customers India and abroad who have purchased properties through us are now relishing every moment, living in their dream homes. Knowing the customers' needs and working on their request is what we aim at. Living life to the fullest is what we believe in.