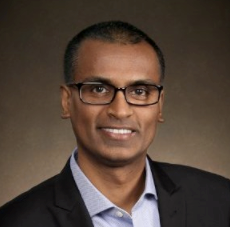 Hire an Esquire an inspirational start up that is quickly evolving to a scale up, empowered with a passionate team, loyal investors, and a receptive marketplace for technology enabled staffing solutions.
(PRWEB) June 28, 2017
Hire an Esquire is proud to announce that growth strategist and sales industry leader Hi Leva has joined the senior leadership team as Chief Revenue Officer. Hi became an investor and advisor to the company in early 2016 and then joined the board of directors as he became further convinced of Hire an Esquire's potential to transform the legal staffing industry with technology.
The company's lead investor Dixon Doll, founder of Venture Capital Firm DCM and former Chairman of the National Venture Capital Association, says that "having worked with Hi for the last year plus, I'm very excited about him joining us as a senior executive team leader." Dixon believes that Hi is "exceptionally well qualified to help Hire an Esquire realize the fullest of our considerable market potential. Being very strategic, as well as a terrific people-person, Hi will also help our many clients accomplish their own business objectives in a timely, creative and strategic manner."
In his advisory and board capacity, Hi contributed intensively to refining Hire an Esquire's sales and marketing strategy. Following recent fundraising success, including an investment from the venture arm of the largest law firm in the world, Hire an Esquire's leadership targeted Hi as a senior leader for the company's growth stage.
Hi describes Hire an Esquire as "an inspirational start up that is quickly evolving to a scale up, empowered with a passionate team, loyal investors, and a receptive marketplace for technology enabled staffing solutions."
He is "excited to be part of this team that is poised to grow and disrupt legacy staffing paradigms with a world class technology marketplace."
As the Chief Revenue Officer, Hi will focus on growing revenue and profitability. Hi will be based in Hire an Esquire's new San Antonio office and will also focus on fostering and expanding Hire an Esquire's presence in the growing Texas market.
Julia Shapiro, Hire an Esquire CEO and Founder notes that "Hi has a rare combination of enterprise sales expertise, emotional intelligence and understanding of technology and growth companies. He has built an incredible rapport with the team and we are all thrilled to have his sales leadership to further accelerate this stage of the company." "
Hi was most recently Vice President of Sales, Marketing, Business Development and Technology at Propel Financial Services, a boutique financial services and fintech firm. He was previously the Senior Vice President of Sales, Sales Operations & PMO at Clear Channel Outdoor, a $1.5B advertising and media firm, where he drove innovation and championed strategic initiatives for the sales team. He previously worked at Tekelec, a $500M telecommunications firm where he served as Director of Global Sales Operations, Sales Strategy, and Global Inside Sales. Prior to this assignment, he was an Account Director for Western Europe, based in London, and was a Business and Channel Development Manager focused on global expansion opportunities. Before Tekelec, he spent 8 years at Lucent Technologies in a variety of roles in new business development, partnership development and product management and development. Hi was recently named one of the "Top Sales Leaders to Watch" by the Sales Benchmark Index.
Hi earned a MBA from the Booth School of Business at the University of Chicago and a BoE in Biomedical Engineering from Vanderbilt University.
Hire an Esquire has been rapidly growing as an industry leader in technology-enabled on demand enterprise legal staffing. Upon adding growing numbers of the AMLaw 200 and Fortune 500 to its client roster, Hire an Esquire recently announced a new round of investment.
The Hire an Esquire leadership team looks forward to bringing Hi's capabilities in product, growth and strategy to the company's current exciting chapter of growth and industry adoption.