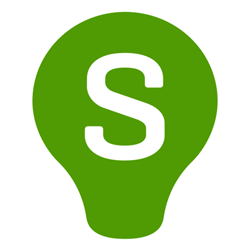 San Francisco, California (PRWEB) October 03, 2013
SmartRecruiters today announced the launch of the SmartRecruiters Hiring Platform. The new solution is a single platform, which allows businesses to source, engage, and hire top talent. SmartRecruiters Hiring Platform is now available to 50,000 SmartRecruiters customers around the world.
"SmartRecruiters simplifies and improves my whole company's recruitment efforts," said Frank Zupan, Talent Acquisition Director at Associated Materials. "It's my hiring dashboard - services, candidates, colleague communication, analytics - access to everything my company needs to recruit for any position. And the design is great."
"Recruiting is not about tracking," said SmartRecruiters CEO Jerome Ternynck. "It's about attracting and engaging top talent. The traditional applicant tracking systems have become legacy solutions, serving little purpose. Instead, we're building technology that actually humanizes recruiting; one that brings recruiting back to its roots as social activity, granting more companies the opportunity to create more jobs faster."
Components of the platform are:
Job Posting: 1-click job distribution to all leading job boards and aggregators.
Career Website: Easy website integration for optimal candidate experience.
Facebook App: Complete Facebook recruiting solution, including social career site and advertizing.
Mobile Careers: Mobile enabled career site with 1-click mobile apply.
Direct Sourcing: Passive candidate sourcing, database integrations and lead management.
Agency Management: Marketplace to manage and control all third party recruiters.
Social Recruiting: Social broadcasting and sourcing through Twitter, Facebook and LinkedIn.
Candidate Management: Full Applicant Tracking capabilities including compliance.
Collaborative Hiring: Team-based hiring with the HireLoop social feed.
Assessment Center: Behavioral and skills testing, reference and background checks.
Recruiting Analytics: Real-time analytics on cost per hire, time to hire, quality of hire.
SmartRecruiters Store: The best recruiters, job boards, databases and assessment vendors.
SmartRecruiters has experienced an unprecedented growth since its September 2010 founding, now featuring 50,000+ customers who have created 250,000+ jobs and attracted over 10,000,000+ candidates via the SmartRecruiters platform. SmartRecruiters recently closed its series B venture round for $10M.
Attendees at the HR Tech Conference in Las Vegas October 7 to 9 can learn more about the SmartRecruiters Hiring Platform by visiting SmartRecruiters at booth 855. SmartRecruiters Senior Vice President of Product Maksim Ovsyannikov will also be featured on Bill Kutik's NextGen Influencers Panel on Monday, October 7.
About SmartRecruiters
SmartRecruiters is the hiring platform. Leveraging the latest cloud technologies along with intuitive design, the SmartRecruiters platform gives social enterprises everything they need to source, engage and hire top talent. The mission of SmartRecruiters is to eradicate unemployment by removing friction in the labor market. Its 50,000+ customers have created 250,000+ jobs and attracted over 10,000,000+ candidates. Founded in 2010, SmartRecruiters is backed by Mayfield and Rembrandt Venture Partners. Hiring Made Easy.