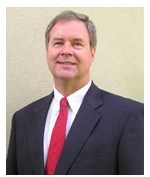 We are already seeing more confidential interest in alternative career opportunities from currently employed managers and leaders
Dallas, TX (PRWEB) December 31, 2013
Much of the current business literature includes stories about employer surveys indicating that hiring will increase in the new year. Many companies have delayed the addition or replacement of key managers and leaders, but now these businesses are encouraged about their prospects for growth in the future.
In light of this increasingly positive outlook, Dallas recruiter Carl Taylor asks "are companies and organizations ready for the challenges of this improving employment trend?" Most businesses are anxious to grow, expand their products/services, and bring in new people. However, the ability to make key hires who can lead a company's new initiatives or expansion may be more difficult to achieve than a lot of business owners and executives anticipate.
Taylor noted that he receives a number of inquiries from companies which are having trouble finding the right person for a leadership position. In many cases, the hiring executives for these companies are frustrated by the difficulty they are encountering because they believed that a large number of qualified candidates would be interested in their specific opportunity. Unfortunately, the resumes they receive from job postings, recruiters, and/or networking sources are not providing the specific skills and experiences they are seeking.
Companies of all sizes and even organizations which have historically been able to find new managers and leaders are working harder to find the right people. "To be successful in finding the right candidate for their key positions, companies are relying on a more active, direct search process to identify and attract candidates," says Taylor.
As the economy improves and more businesses seek to make key hires for their growing business, the challenges of finding the right person for a company will increase. Taylor adds, "we are already seeing more confidential interest in alternative career opportunities from currently employed managers and leaders." This turnover of key people will require an even greater focus on recruiting because of the need to identify and attract key replacement positions as well as the new growth oriented roles.
Carl J. Taylor is a Dallas based Executive Search Consultant with over 25 years of experience in the recruitment industry. Carl J. Taylor & Co. has successfully completed challenging search assignments for key Board of Director and Management level positions in Texas and around the country. To learn more about Carl J. Taylor & Co., call (972) 490-7697 or visit the firm's website at http://www.carltaylorco.com.