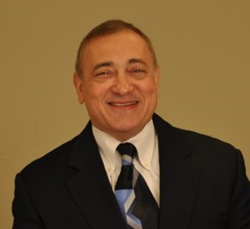 He has already made a huge impact on SIMmersion
Columbia, MD (PRWEB) November 13, 2014
SIMmersion is pleased to announce the addition of Mr. Tom Beato to our team. Tom has relocated from the Fort Hood, Texas area, where he spent his time after retiring from the US Army performing roles of increasing responsibility for companies both inside and outside of Department of Defense (DoD) circles. Tom has assumed the role of Senior Vice President for Business Development with an emphasis on bringing SIMmersion technology and products to assist the Department of Defense in accomplishing its mission.
Tom is a retired Army Major, serving over 20 years in the defense of the nation. His career as an Army Aviator included assignments as Company Commander, A/4-58 Aviation Battalion in the Republic of Korea; Simulations Integration Manager for the United States Army Safety Center, Fort Rucker, AL; Battalion Executive Officer, 6th U.S. Air Cavalry Brigade; III Corps G-3 Aviation Officer and finally as Deputy Director of the III Corps Battle Simulations and Systems Integration Complex at Fort Hood, TX.
"I am excited to have Tom join our team." says Dr. Dale Olsen, Ph.D., SIMmersion President and CEO. "His knowledge of the internal workings of the military coupled with his modeling and simulations background makes him an ideal fit for our company. He has already made a huge impact on SIMmersion and we expect great things from him!" Dr. Olsen founded the Columbia, MD-based SIMmersion in 2003 and has developed numerous virtual training products for military, healthcare, legal & law enforcement, business management and education & social training applications.
Since retiring from the military in 2000, Mr. Beato has been Program Manager for all modeling & simulations at Fort Hood, TX, Fort Carson, CO and Fort Riley, KS. He has also served as Business Development and Capture Manager for numerous opportunities valued in the billions; Client Business Manager at AT&T Government Solutions; Vice President for Strategic Development at a small 8(a) company and most recently as Vice President, Business Development at High Ground Technologies, a Belton, TX-based Service Disabled, Veteran-Owned Small Business. In all of these positions, Tom has been a driving force at developing business in new market segments, using his knowledge of the business development and capture management processes to ensure success.
Mr. Beato is very happy about joining a company with the reputation of SIMmersion in the virtual simulations community. He stated, "When I first spoke with Dr. Olsen, he impressed me as a man of great vision, and his arsenal of training products blew me away. The realism of the conversations with simulated people in these products is incredible. And, with the way that the simulations are developed, the conversation is different every time you start the training. I am used to constructive simulations, where there is a fair amount of 'gamesmanship,' and SIMmersion's virtual simulation products that have emotions, memory, and can end the discussion if you ask the wrong questions in the improper sequence is truly amazing! I wish I had tools like this at my disposal when I was leading troops!"
About SIMmersion
SIMmersion's mission is to train communication skills faster and more effectively by combining the world's most realistic simulated experiences with highly interactive training content and extensive user feedback. For more information, visit http://www.simmersion.com or call 443-283-2555.