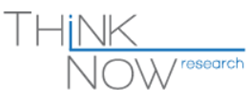 ThinkNow Reasearch is the premier provider of Hispanic researched content,
Burbank, CA (PRWEB) December 22, 2014
As a leader in Hispanic market research, ThinkNow Research is a Hispanic Marketing Agency that collects consumer trends from the Hispanic population. They apply well-tested Hispanic market research methodologies to conduct Hispanic market research among all Hispanic acculturation levels. Their in-house proprietary techniques allow their clients to tap into U.S. Hispanic populations and find particular data that is very hard to reach through traditional forms of market research. The clients of Think Now Research are able to get high quality research content that is useful to market to U.S. Hispanics.
"ThinkNow Reasearch is the premier provider of Hispanic researched content," says a company representative. They support Fortune 500 companies and research firms looking to collect data from among the U.S. Hispanic population. Their bilingual team manages the collection and curation of Hispanic research content and delivers the high-quality data on time. This is done from identifying a population of people relevant for research queries which is part of the panelist recruitment process.
The research conducted by ThinkNow Research is done in conjunction with their clients to define sampling parameters used to target a niche market population that is relevant to research. ThinkNow Research tailors to the client's objectives by using census-based categories that are nationally or regionally represented. They are able to target hard-to-reach sub-groups within a niche market, for example a bicultural population of people. ThinkNow Research has a proprietary algorithm in their survey process that help filter respondent's interview questions to target the data needed by clients.
"ThinkNow Research is able to accurately able to identify trends within the Hispanic population," says a company representative. Some examples of marketing trends include purchasing habits that are specific to holidays, to specific products, and more. ThinkNow Research can target seasonal consumer shopping activities and target specific products like mobile devices. They have accumulated data and can gather additional data to provide comparative information. Some examples are comparing behaviors or trends from one year the next and also comparing the same information between different geographic regions.
ThinkNow Research has a Hispanic market research methodology that uses proprietary algorithms to collect trending and behavioral data in different markets. They support a variety of industries such as restaurants, government, financial services, automotive, technology, communications, entertainment, media, and more. The consumer products and services they collect information for are related to alcoholic beverages, home entertainment, healthcare, personal care, cosmetics, and more.
About The Company:
ThinkNow Research is a Hispanic marketing agency that provides innovative online market research solutions to clients needing to understand the Hispanic consumer trends in behavior. They specialize in researching the US Hispanic population and other hard-to-reach consumers in order to provide trending behaviors for their clients. ThinkNow Research is considered expert in Hispanic Market research.