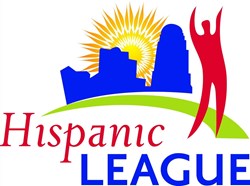 Nashville, TN (PRWEB) October 21, 2013
The Hispanic League is dedicated to providing educational support to college-bound youth in North Carolina. This year, the organization is marking 15 years of scholarship support with a revamped application process.
Joining forces with International Scholarship and Tuition Services, Inc. (ISTS), The Hispanic League has transitioned their paper-based scholarship program to an online application and implemented a completely paperless process.
The 2014-2015 Hispanic League Scholarship Program will award $2,000 scholarships to high school graduates and college freshmen, sophomores and juniors of Hispanic/Latino origin residing in North Carolina. Applicants must also be a current or previous student of Winston Salem/Forsyth County School's English as a Second Language (ESL) and plan to attend an accredited institution in the United States in the fall of 2014.
"The Hispanic League is pleased to partner with ISTS to provide scholarship administration services. Their management will ensure that our application is easily accessible and user friendly; the process is transparent; and the most qualified Hispanic/Latino students receive scholarships to continue their college education," said Hispanic League's Executive Director, Mari Jo Turner.
In addition to application design and processing, ISTS provides support to applicants and manages the disbursement of scholarship checks.
Scholarship winners will be selected based on financial need, academic achievement, essay response and community involvement. The program is currently open and accepting online application submissions at http://www.hispanicleague.org until January 18, 2014.
The Hispanic League has awarded 214 scholarships totaling more than $400,000 since launching the scholarship program in 2000.
About Hispanic League
Established in 1992 to foster diversity and raise awareness by serving as a liaison between the non-Hispanic and Hispanic communities, the Hispanic League a 501(c)3 non-profit organization facilitates the inclusion, education, and health of Hispanics in our community while promoting diversity and respect for all cultures. For more information on the Hispanic League, to learn about upcoming events, become a member, volunteer, make a donation or stay connected with the local Hispanic/Latino community, visit http://www.hispanicleague.org or contact 336.770.1228.
About International Scholarship and Tuition Services, Inc. (ISTS)
Founded in 1985, International Scholarship and Tuition Services, Inc. provides comprehensive scholarship, grant and tuition program management. ISTS is a 100% women-owned company, focused on offering cutting-edge technology and sustainable solutions to corporations, foundations, associations, unions and other scholarship-granting organizations worldwide.