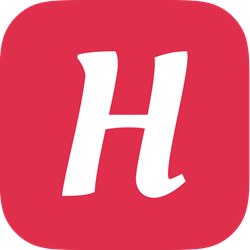 Hitch is built for friends.
London (PRWEB UK) 17 June 2014
Hitch is a recently launched social discovery app that lets its users set up their friends. Login with Facebook, choose two friends and hitch - simple as that.
There is a plethora of dating apps out there but most of them are missing the point. Random matches only go so far. Who knows a person better than some clever algorithm? Their friends.
"Hitch is built for friends," says London-based founder Anton Gu. "People love setting their friends up. Hitch makes the whole process extremely easy."
It happens to a lot of people. Boy meets girl at a party, they like each other, but before he knows it, she disappears, never to be seen again (or the other way around!). There is always an option to ask a friend for the phone number and go from there. But what if they don't like their number being given away? There's got to be a better way.
When the Hitch sets up two friends, they get a Facebook invite to join the app. Once downloaded, friends can see their set-up and the name of the Hitch who has brought the two together. "It couldn't be simpler," says Anton Gu.
But there is a twist. Friends can only see each other's gender and age. "The anonymity makes it much more interesting," says Anton Gu. "Friends don't know who they are talking to exactly, but they know it's a friend of a friend." If the two like each other, they can choose to simultaneously Reveal their identities.
"Hitch gives people a choice," explains Anton Gu. "If someone is not comfortable talking anonymously, they can always choose to Reveal before saying a word. If they are already chatting, yet not impressed with the other person, they don't have to reveal who they are. But the moment when two people really like each other and reveal themselves for the first time - that's really special. That's why people do it, they want to experience that moment of excitement."
So what happens to the Hitch once the set-up is done? For them, the app shows if the identities have been revealed and the number of messages being exchanged in the set-up. "Turns out, the Hitches really want to know what happens to their set-up," says Anton Gu.
After one day on the Apple's App Store, Hitch was on all continents but Antarctica (apparently, they are working on that). More and more users join globally every day, everyone wants to be the Hitch.
Is random matchmaking really a thing of the past?
Hitch is available on iTunes App Store. Android version out soon.
For more, visit http://www.hitchapp.co.
Contact: Anton Gu anton(at)hitchapp(dot)co
F: facebook.com/apphitch
T: twitter.com/apphitch @AppHitch