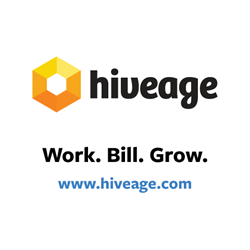 Funding is a big challenge for most charities and non-profit organizations. This is simply our way of helping their causes
(PRWEB) September 22, 2016
Hiveage, the popular online invoicing and billing software-as-a-service for freelancers and small businesses, announced today the discontinuation of their free plan. A new set of premium plans, along with an economical entry-level plan for low-volume invoicing, has been introduced in its place.
"After a comprehensive business review early this year, we realized that it was time to rethink our business model for Hiveage," says Lankitha Wimalarathna, Founder & CEO of Hiveage. "Even though our user base was growing fast, our team has remained small. To ensure a consistently high quality of service along with sustainable growth, without affecting our team culture, we had to make some important decisions."
One of them was to deviate from the freemium model, which Hiveage had adopted from its inception. The pricing change was influenced by personal discussions with more than 3,000 customers over two months—an indication of the level of service Wimalarathna referred to.
Announcement of the new pricing was first made in June 2016, and has come to effect today. Full-featured plans start at $15 per month, but Hiveage also has a new "Lite" plan which costs just $2 per month. Though with limited features, Wimalarathna believes it is a good option for businesses that are just starting out. "Hiveage Lite is intended as a stepping stone for entrepreneurs to quickly get their finances organized. It is economical yet comes with the ease-of-use our service is renown for. When their businesses grow, our Lite customers can easily upgrade to a full-featured plan."
With the pricing update, Hiveage has introduced several feature enhancements to the system as well, including improved security auditing and advanced search options.
"With our latest series of updates, we brought in a new set of security features to Hiveage. They are grouped in the Global Profile with an improved authentication process and a log to keep track of different user logins. This helps us streamline Hiveage's user profile management process with extra layers of fortification," says Laknath Semage, CTO of Hiveage. "We have also enhanced our search function to be more comprehensive and powerful to ensure convenience when using the app. Currently we're working on making Hiveage PCI Level-2 compliant."
Hiveage has also announced that a special 50% lifelong discount will be given to charities, non-profit organizations and educational institutes. Being a bootstrapped company with humble beginnings, Hiveage well and truly understands the pain points of these organizations, said Wimalarathna. "Funding is a big challenge for most charities and non-profit organizations. This is simply our way of helping their causes," Wimalarathna opined further.
About Hiveage
Hiveage was built from the ground up with one goal in mind: to help freelancers and small businesses automate their online invoicing and billing. It doesn't believe in trying to be all things to all people; instead, the app focuses on providing a faster and easier way to invoice clients and track payments. Hiveage is developed by Vesess, a web application development company that believes in small teams, great design and solid engineering. With more than 12 years of experience in the field, Vesess is passionate about building apps that help small businesses and freelancers.