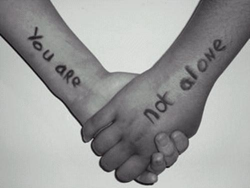 HIV Dating online
(PRWEB) March 17, 2014
It's quite interesting that advanced scientific discoveries now help HIV positive people to find a new and better life through Antiretroviral Therapy (ART). Generally, those who have been diagnosed with HIV somewhat face rejection in a typical society; but then, HIV-Datiing, a dating site for HIV positive singles, now gives rays of hope to HIV singles who are seeking love, help, and support online.
According to the owner of HIV-Dating.com, HIV destroys the T cells of the Immune System until the body won't be able to fight off infections and diseases. At this stage, HIV results into AIDS. However, if HIV is diagnosed at its early stage, it can still be managed such that an infected person would be able to enjoy a nearly normal life expectancy. That's why singles are being urged today to go for an HIV screening exercise. "Statistics have shown that about 3.4 million people are living with the disease all over the world," he reveals.
"Infected people need to stay positive by making right choices that would keep them healthy and also protect others. By so doing, they can live a better quality life than ever before. HIV-Dating.com has been launched for people who want to connect with HIV singles around the world. Interestingly, it is a fast-growing HIV dating site that now serves as a leading dating platform when it comes to online dating for HIV positive singles. Owing to its unique benefits, HIV-Dating has been featured on BBC, Cosmopolitan, CNN, The Miami Herald, and other popular news channels," the owner of the dating site confirms.
It's also noted that the feeling of rejection usually fills the mind of an HIV-infected people; but then, if they can find true love, they would do better in living longer with HIV. The owner of HIV-Dating.com states, saying, "Of course, it might seem difficult for HIV positive singles to think about the idea of dating. Whatever the case may be, dating with HIV requires openness and honesty, even if it would involve any sexual act. This might be hard to talk about, but with the platform being offered at HIV-Dating, HIV individuals can have a good start."
Therefore, HIV positive singles can sign up for free on the dating site to find love, help, and support from people who are willing to accept them for who they are. "The personal information of users are kept private and anonymous so as to give them a good sense of security. As regard the objectives of HIV-Dating, singles living with a STD can use the site, irrespective of their religion, race, gender, and sexual orientation," the owner affirms.
For more information on the how HIV-Dating helps HIV singles to find love, help, and support online, please go to http://www.HIV-Dating.com.