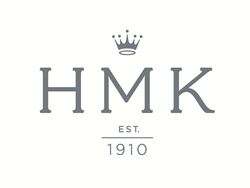 We take a modern, artistic approach to personalization," said Elizabeth Rivera, "and because our products are personalized right in store, you can touch and feel the items so you can be thrilled with what you select."
KANSAS CITY, Mo. (PRWEB) June 30, 2014
HMK, a boutique-style retail experience developed by Hallmark Cards, Inc., introduces its new store now open in Denver's Cherry Creek North shopping district. The Denver area becomes the third city in the nation to welcome this new store concept.
Hallmark developed HMK to meet the growing consumer interest in personalization and co-creation. The store enables shoppers to create unique, personalized gifts that reflect an individual's sense of style. HMK also celebrates the artistry and emotion that are so closely associated with the Hallmark brand.
"We're excited to bring the HMK experience to the Cherry Creek North neighborhood. At HMK, we invite our shoppers into the design process, so we can create the perfect gift together," said Elizabeth Rivera, vice president of retail stores for Hallmark Retail. "We take a modern, artistic approach to personalization, and because our products are personalized right in store, you can touch and feel the items so you can be thrilled with what you select."
HMK offers a specially curated selection of home décor items, kids and baby gifts, accessories, Hallmark greeting cards, gift wrap and more. Within each department, shoppers can find ways to make items uniquely theirs, with services like custom printing, embroidery and laser cutting – all made possible through a high level of in-store service. And with the personalization added in-store, gifts can be ready the same day or next day.
Shoppers at HMK can co-create gifts with endless possibilities: a photo can be turned into a silhouette of a person or pet by a Hallmark artist, a pillow can be embroidered with a monogram, a storybook can be customized with a child's name and likeness, or a graphic pattern with a name or initials can be selected for an iPhone cover.
HMK also introduces people to a new way of shopping for Hallmark greeting cards. A hand-picked assortment of cards is displayed throughout the store, and shoppers can browse thousands of additional cards using iPads® at the display. When a favorite is selected, an HMK specialist retrieves the card. Another option is to create a custom card with just the right message, and those cards can be personalized and printed in store.
In addition, HMK stores feature specially curated regional products from a range of artists. The HMK store at Cherry Creek North will feature 74 Harley Street jewelry by Kansas City designer Susan Mayer, which is exclusive to the Denver area.
HMK Store Location:
Cherry Creek North
2920 E. 2nd Avenue
Denver, CO 80206-4904
Main: 303-321-3636
Store Hours:
Monday – Saturday: 10 am – 7 pm
Sunday: 10 am – 6 pm
Hallmark opened the first HMK store in October 2013 on the Country Club Plaza in Kansas City, Mo. The second HMK location opened at Southlake Town Center in Southlake, Texas, in April 2014. The three HMK stores are owned and operated by Hallmark Cards, Inc.
About HMK
HMK is a new, boutique-style retail experience from Hallmark that invites shoppers to design, create and personalize beautiful gifts, cards and accessories. In-store personalization services bring the latest technology and exclusive designs together to create truly great gifts. Hallmark was established in 1910, and this new store concept builds on a 100-year legacy of artistry and expertise in helping people connect with each other. HMK debuted in 2013 and currently operates concept stores in Kansas City, Mo.; Southlake, Texas; and Denver, Colo. Learn more at: http://www.hmk1910.com/. Follow HMK on Facebook: https://www.facebook.com/hmk1910 and Instagram: http://instagram.com/hmk1910.