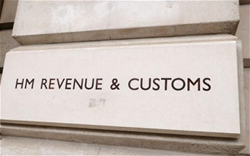 Experienced advisors can protect your best interests
London, UK (PRWEB UK) 17 March 2014
As highlighted in an article released by This is Money at the close of February 2014, expat retirees looking to optimise retirement funds can never be too careful when it comes to choosing the right financial product or provider. After investing in what evidently proved to be the sub-standard and eventually suspended Strategic Growth Fund, the pension of one individual was reduced by £70,000 to just £20,000, which was then subject to further depletion from account fees amounting to £9,000.
The UK's tax authority HM Revenue & Customs (HMRC) are responsible for safeguarding unsuspecting victims from substandard financial products and services and although the above situation pertained to a perfectly viable product, there are many more aspects such as the advice given, which can fail to satisfy the conditions of their scrutiny. This is why HMRC have now recruited more digital specialists to help monitor and minimise the risks associated with wealth accumulation.
Financial planning of any kind contains an inherent element of risk that comes with each investment option presented and although investors can usually specify the degree of risk involved in their pension and retirement planning , there are no guarantees that the performance of any given fund will live up to expectations amidst future marketplace activity. But the security and stability offered by evergreen products that boast HMRC approval is substantiated by their sheer popularity.
David Retikin, Director of Operations at leading international investment specialist Pryce Warner International Group commented on the regrettable scenario and its consequences:
"Although the unfortunate development involving the deVere group was eventually resolved, it still perfectly illustrates the importance of identifying a reputable company whose experienced advisors can protect your best interests. We believe that a policy of only using funds with proven track records in client portfolios is essential when ensuring the protection and growth of a client's investments and assets. This strategy ensures that desirable income levels are maintained during retirement. Internationally, the limitations of state pension systems have opened people's eyes to the need for private pension planning. Unfortunately, few investors stop to consider the potential impact of acting upon poor advice."
There are many financial products sold to savers, investors and retirees which do not have proven track records. There is an array of pension products and retirement plans such as the tax-friendly QNUPS (Qualified Non-UK Pension Scheme), which can provide future expats with an appropriate balance in risk and return. Professional management & investment diversification along with regular review of your savings and investments is a must. This is one of the most effective forms of asset protection.